9.5.2019
Single: Casanova – "Coming Home" ft. Chris Brown (Prod. by Cool & Dre)
The Flatbush Native and Roc Nation Signee Shares a Lush, Romantic, and Radio-Ready Post-Summer Jam
Critical Praise:
"Unlike most current New Yorker rappers, Casanova opts to body tracks akin to the days of G-Unit or Dipset, brandishing rapid-fire flows and throaty growls full of malice that are equally as menacing as his 6'4" frame." – HipHopDX
"Thanks to Casanova's strapping voice, charismatic personality, and unyielding confidence, "Don't Run" set New York's music scene ablaze…With an already convincing résumé, Casanova isn't slowing down anytime soon." – Billboard
"Move over fake rappers because Casanova is out to prove he's the real deal. The Brooklyn, N.Y. native (Flatbush to be exact) isn't faking the funk when it comes to his reality; he prides himself on being authentic and serving lyrics based on real life events rather than fabrication." – XXL
The Announcement:
Funneling two lifetimes worth of street knowledge into his intense and precise rhymes, Casanovais one of the most promising stars in the Five Boroughs. Following the debut of the song as Ebro's "Beats 1 Banger" today at 3pmET, Casanova shares "Coming Home," his new single. Featuring a butter-smooth chorus from Chris Brown and a warm, guitar-driven instrumental from Cool & Dre, sampling '90s R&B classic "Faded Pictures" by Case & Joe, "Coming Home" finds Casanova expressing his passion and desire, as he speeds through red lights to reunite with the object of his affections: "She hate when I work late/I should've been home in the first place." "Coming Home" follows the Roc Nation rapper's recent release "So Brooklyn," a fierce, Fabolous-featuring hometown anthem.
Says Casanova, "It's intended for your girl, putting her on a pedestal. You coming home and its relationship goals. You leaving your boys to race home to your girl. You're coming home, you're having fun, y'all f*cking a lot and you just love being with your girl."
Since breaking out in 2016 with the local hit "Don't Run," Flatbush native Casanova has been one of NYC's most consistently raw entertainers. Released on New Year's Day 2018, his single "Set Trippin'" established him as a radio and boombox mainstay, earned over 20 million views on YouTube, and headlined his debut Commissary EP. Earlier this year, Casanova dropped Free At Last, a collaborative EP with 30 Roc, a Bronx-born who has worked with the likes of Cardi B, Travis Scott, and more. The EP boasted "2AM," an afropop-influenced single with a Lagos-shot music video, featuring appearances from Tory Lanez and Davido, which earned more than 11 million plays on Spotify alone. Stay tuned for much more from Casanova in the coming months, as he continues his artistic evolution and commercial climb.
Listen to "Coming Home" ft. Chris Brown: https://casanova2x.me/2xcominghome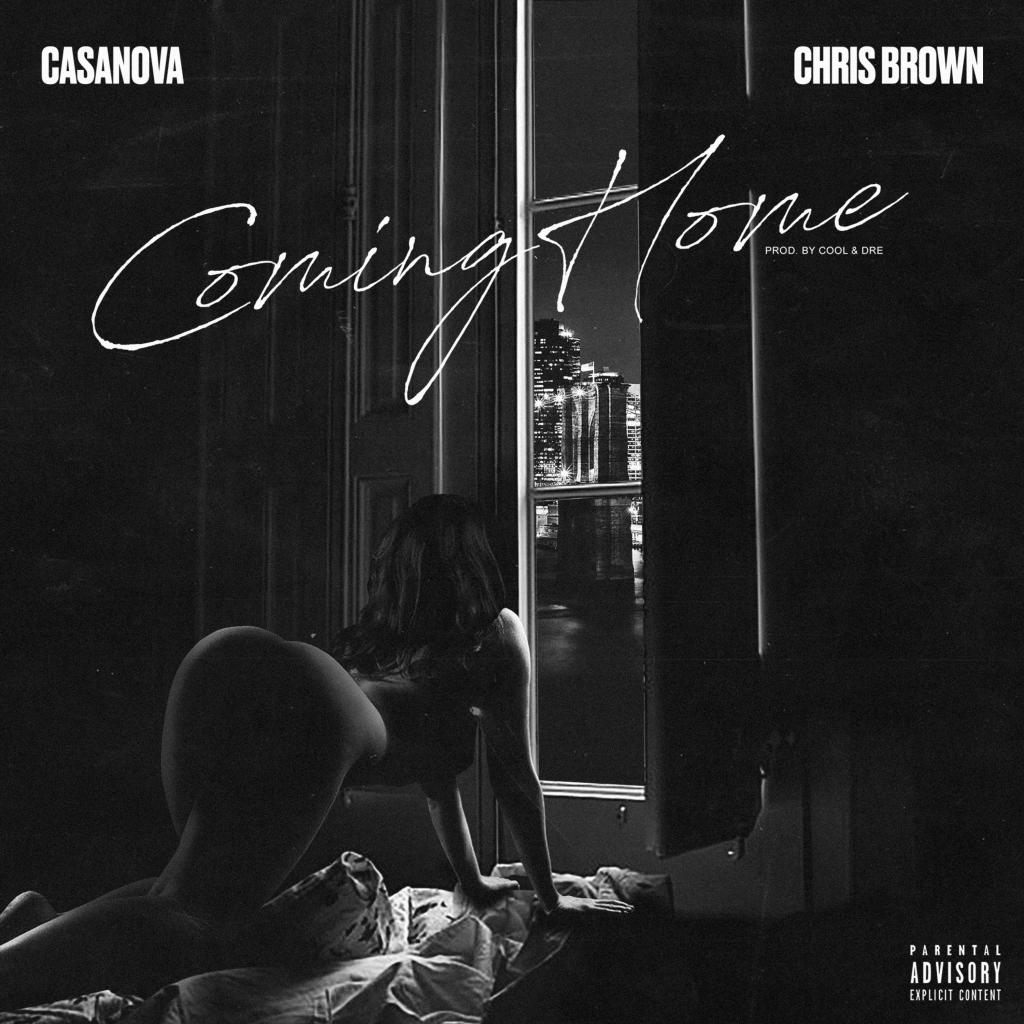 For more info, please contact:
Michelle McDevitt, Audible Treats – michelle@audibletreats.com
Kierra Felton, Audible Treats – kierra@audibletreats.com
Amaiya Davis, Republic Records – Amaiya.Davis@umusic.com
The Background:
Casanova 2X elbowed his way into rap's competitive coliseum. Armed with the infectious warning shot "Don't Run," the Brooklyn rhyme rookie simultaneously made a name for himself and scored early success at radio and streaming platforms. His robust energy and primal charisma consumed the entire New York City tri-state area, convincing hip-hop heads to adopt his signature salute, "Boom Boom Boom!" Certified by the years he spent incarcerated, Casanova's debut EP Commissary—featuring guest appearances from Chris Brown, Fabolous, A Boogie wit da Hoodie, and G-Eazy—established him as one of hip-hop's hottest rising stars. Off parole and ready to see the world, Casanova let his artistry fly first class with the recent release of his aptly titled Free At Last EP, released in 2019.
---
Links:
official site | facebook | twitter | instagram | spotify
"Coming Home" ft. Chris Brown: https://casanova2x.me/2xcominghome
"So Brooklyn" ft Fabolous: https://casanova.lnk.to/SoBrooklynPR
"2AM" ft. Tory Lanez & Davido: https://www.youtube.com/watch?v=LDziEJZBBPQ
Free At Last (w/ 30 Roc): https://open.spotify.com/album/3NFWCRbtmJco0bf4TwUbTd?si=nb1-HT4eQyqu1uY_TG-Urg
"Set Trippin'": https://www.youtube.com/watch?v=YiS24Ia44DQ
"Don't Run": https://www.youtube.com/watch?v=Ph-g4kY_OIU