12.16.2020
Audio: Brickboydior – "Shake Sum"
The Florida Riser Effortlessly Glides Atop a Funky Instrumental Without Losing His Aggressive Edge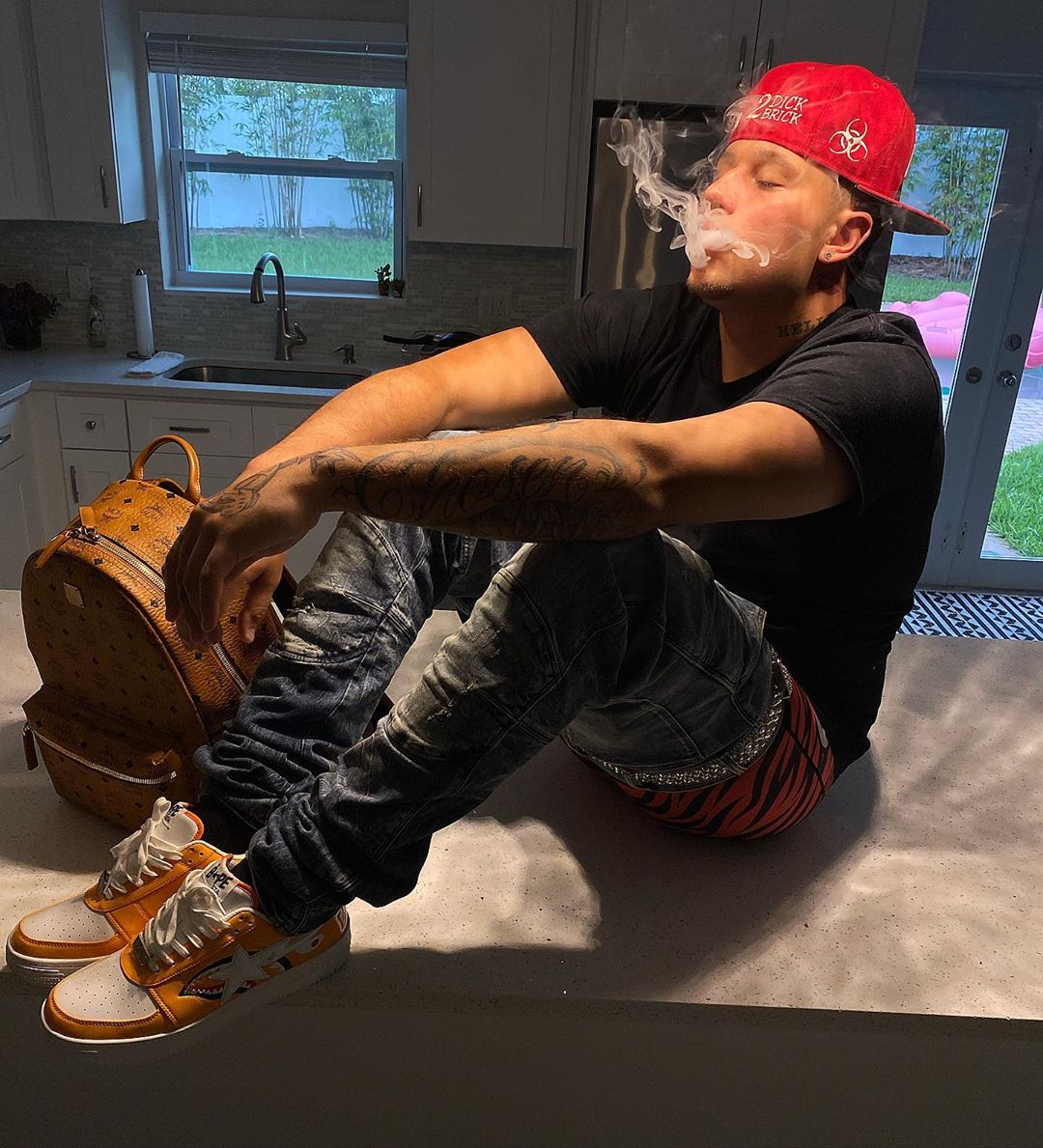 Critical Praise:
"Brickboydior is next out of West Palm Beach" – ELEVATOR
The Song:
Rhyming in a malleable flow delivered with aggressive rasp, Brickboydior is a natural-born spitter. Embracing a bright and bouncy sonic palette, Brick shares "Shake Sum," his new single. Effortlessly floating above '80s-style synths that would easily fit in an episode of Miami Vice, Brick emphasizes his desire to earn enough cash to live his dream lifestyle and provide for his day ones: "Shake sum, Just got off my ass, time to make sum/Puttin' in that work, Imma grind 'til my day come." "Shake Sum" is Brickboydior's third standout single in recent months, following his hard-hitting  "Talk My Sh*t," a collaboration with TOKYO'S REVENGE, and the inspirational "Dreams & Nightmares."
Recently signed to Alamo Records, the Palm Beach County, FL native is making his name known in 2020. Earlier this year, his breakthrough single "Life Of Brick" gained momentum in his native South Florida and beyond, racking up hundreds of thousands of YouTube views. As the song gained steam, Brick reached out to influencers on TikTok, including @Zoifishh and his friend @justmaiko, who helped make the song a viral success on the platform. The song eventually reached the ears of Charli D'Amelio, the app's most-followed user, who created a video dancing to the song (over 57 million video views), and racked up over 2.2 million streams on Spotify.
Motivated by his shared passions of music and action sports, including skating, dirt-biking and more, Brickboydior credits his mom for inspiring him to pursue a career in music. A natural musical talent who can play piano, cello, violin, and bass, the 20-year-old emcee is quickly becoming a major voice in the South Florida rap scene, offering a new kind of hardcore trap with artists like BigChildSupport and Lil Satan. Stay tuned for much more from the young artist in 2021, including, new music videos, more high-profile collaborations, and a new EP.
Buy/Stream "Shake Sum": https://smarturl.it/ShakeSumBrickboydior
Please contact Michelle or Kerry for more info.
The Background:
"I can tap into just about any genre and make something that people can relate to," touts 20-year-old rapper Brickboydior. The West Palm Beach, Florida native cultivated a career in just a few years. Among his dozen or so songs, 2020's "Life of Brick" exploded from a viral TikTok track into a video single soaring past 3 million streams. Now, the trailblazing Gold Music Group/Alamo Records artist unveils new music that shows range and relatability.
Links:
instagram | twitter | soundcloud | spotify
"Shake Sum": https://smarturl.it/ShakeSumBrickboydior
"Dreams & Nightmares": https://smarturl.it/BrickDreamsAndNight
"Talk My Sh*t" ft. TOKYO'S REVENGE: https://smarturl.it/TalkMySh*t
"Life Of Brick": https://www.youtube.com/watch?v=MzwdwxsOvSI