10.14.2020
Audio: Brickboy Dior – "Talk My Sh*t" ft. TOKYO'S REVENGE
The Gravelly Voiced Alamo Records Signee and Pride of Palm Beach County, Florida Shares a Ferocious New Banger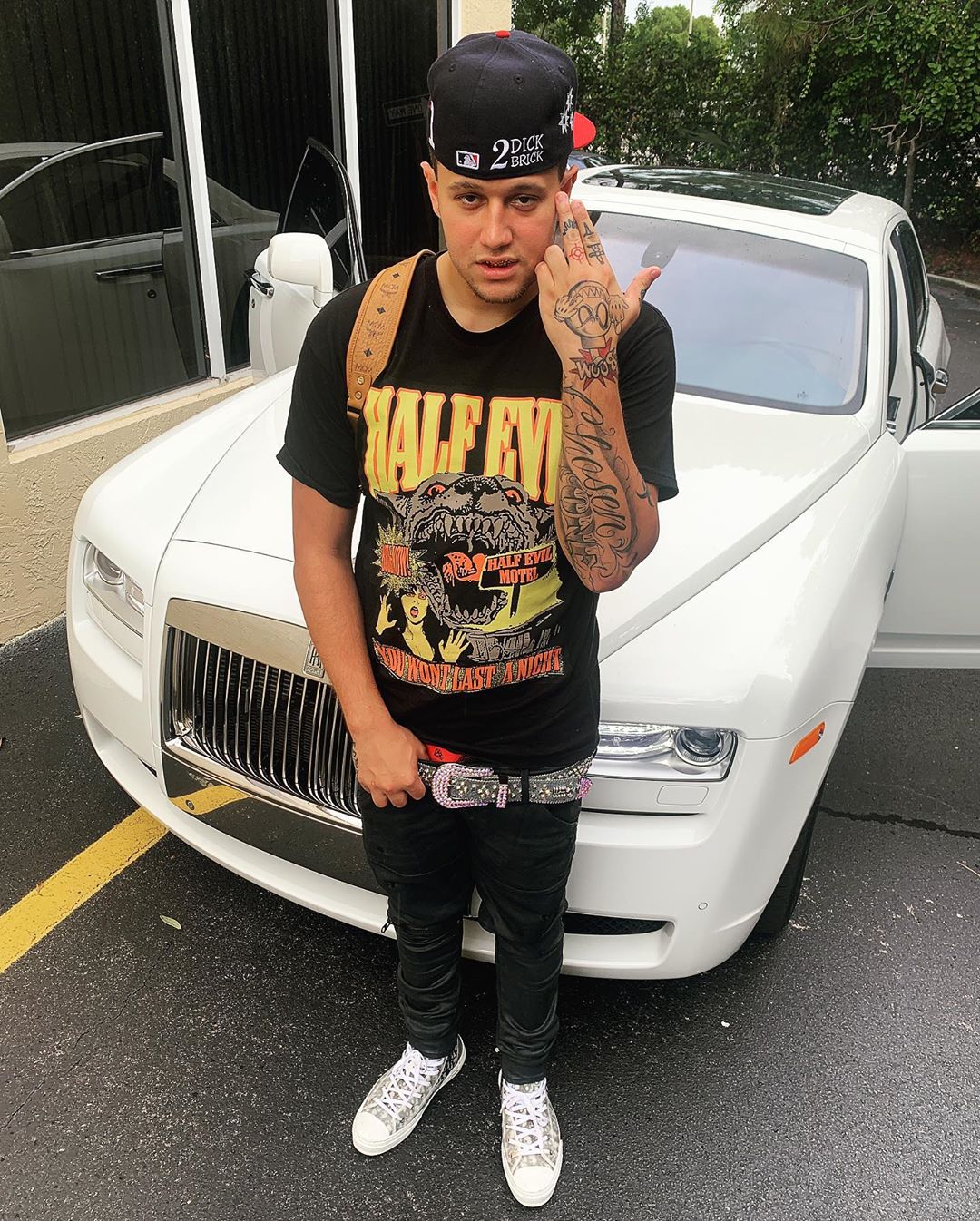 Critical Praise:
"Brickboydior is next out of West Palm Beach" – ELEVATOR
The Song:
Brickboydior rhymes with demonic intensity, delivering hedonistic bars in a hoarse stage whisper. Flexing his lyrical muscles atop a horror movie instrumental, Brick shares "Talk My Sh*t," his fiery new single. Produced by Hollo, "Talk My Sh*t" is a ferocious statement of purpose, as a raspy-voiced Brick elaborates on his insatiable appetite for sex, cash, cars, and automatic weapons: "I'm finna talk my sh*t, gonna pop my sh*t/Just bought a new glock, it's over/All in your spot, gonna take everything/Got the neighbors thinking I'm a new home owner." The song features an equally energetic verse from rising rapper TOKYO'S REVENGE, a previous collaborator who appeared on Brick's 2019 single "Fresh Offa Route," who mimics Brick's signature croak as he talks some smack of his own.
"Talk My Sh*t" is the latest release in what's been a breakout 2020 for the new Alamo Records signee. Earlier this year, his hard-hitting single "Life Of Brick" gained momentum in his native South Florida and beyond, racking up hundreds of thousands of YouTube views. As the song gained steam, Brick reached out to influencers on TikTok, including his friend @justmaiko, who helped make the song a viral success on the platform. The song eventually reached the ears of Charli D'Amelio, the app's most-followed user, who created a video dancing to the song (56 million video views), and racked up over 1.9 million streams on Spotify.
Motivated by his shared passions of music and action sports, including skating, dirt-biking and more, Brickboydior credits his mom for inspiring him to take music seriously. A versatile talent who can play piano, cello, violin, and bass, the 20-year-old emcee is quickly becoming a major voice in the South Florida rap scene, peddling a new strain of horrorcore with artists like BigChildSupport and Lil Satan. Stay tuned for much more from the young artist in the coming months, including, new music videos, more high-profile collaborations and a new EP in early 2021.
Buy/Stream "Talk My Sh*t" ft. TOKYO'S REVENGE: https://smarturl.it/TalkMySh*t
Please contact Michelle or Kerry for more info.
The Background:
"I can tap into just about any genre and make something that people can relate to," touts 20-year-old rapper Brickboydior. The West Palm Beach, Florida native cultivated a career in just a few years. Among his dozen or so songs, 2020's "Life of Brick" exploded from a viral TikTok track into a video single soaring past 3 million streams. Now, the trailblazing Gold Music Group/Alamo Records artist unveils new music that shows range and relatability.
Links:
instagram | twitter | soundcloud | spotify
"Talk My Sh*t" ft. TOKYO'S REVENGE: https://smarturl.it/TalkMySh*t
"Life Of Brick": https://www.youtube.com/watch?v=MzwdwxsOvSI