4.4.2023
BONES, Xavier Wulf & Eddy Baker Announce 2023 Nationwide "InLovingMemory Tour"
The Team SESH, Hollow Squad, and Healthy Boyz Leaders Hit The Road, While BONES and Eddy Baker Prepare to Release Collab Album Jones Peak
Presale Tickets For The Tour Available Starting Wed., April 5; General Onsale Begins Fri., April 7 at 10 AM Local Time
Critical Praise:
"The Michigan-born rapper was one of the earliest and most influential artists to rise through the SoundCloud ranks in the early 2010s thanks to a truly unique aesthetic, an aura of mystery and a sound that would go on to be mimicked by his genre for years to come." – HYPEBEAST
'Already one of the most influential artists in rap and the SoundCloud underground, Bones shows no signs of slowing down." – HYPEBEAST
"O'Connor's short tracks, creepy videos, and one-word tweets rack up millions of social media interactions from a cult following that helped him sell out shows in 25 cities on a recent tour. The hip-hop elite is taking notice." – The FADER
"Elmo Kennedy O'Connor was in pre-school when he became obsessed with the Southern artists of No Limit and Cash Money. Later in life, he would adopt the rap moniker Bones and amass a significant cult following. His gothic lyrical style, allergy to songs longer than two and a half minutes, and lo-fi visual aesthetic have convinced a quarter million people to subscribe to the SoundCloud page of his rap collective, TeamSESH." – HotNewHipHop
The Announcement:
Kindred spirits and key figures in the hip-hop underground, BONES, Xavier Wulf, and Eddy Baker command legions of loyal fans who'd follow them wherever they go. Teaming up for a cross-country sojourn to celebrate their joint and solo accomplishments, the three underground kings announce the "BONES x Xavier Wulf x Eddy Baker: InLovingMemory Tour," presented by Live Nation and Rolling Loud, kicking off this May. The upcoming tour is the first by BONES in four years, and the first-ever co-headlining tour by these three artists.
Named after a 2021 album by BONES, the "InLovingMemory Tour" tour begins on May 20th at Hollywood Palladium in Los Angeles, making stops across the U.S. in Chicago, Atlanta, Denver and more before wrapping up in Phoenix at The Van Buren on June 22nd.
Tickets will be available starting with presales from Wednesday, April 5th with the general onsale beginning Friday, April 7th at 10 AM local time at XX.com.
The tour announcement and the "AirplaneMode" video continues a big year for BONES. The TeamSESH CEO recently shared TheWitch&TheWizard, a haunting album created with longtime TeamSESH producer Greaf, a close collaborator of BONES who co-helmed his surrenderdorothy and OREGONTRAIL side projects. Most recently, BONES shared the long-awaited music video for his viral hit "AirplaneMode." In March, BONES and Eddy Baker teamed up for "YellowStone," the first single from Jones Peak, their upcoming collaborative album. The first album by BONES and Eddy Baker as a duo since 2019's cult favorite SparrowsCreek, Jones Peak arrives on April 14 via TeamSESH / EMPIRE.
BONES, Xavier Wulf, and Eddy Baker have been doing their thing away from the limelight for over a decade, creating their own strain of hip-hop in the dark corners of the internet. All three artists have cultivated massive fanbases who respect their consistency, and consistent quality, which they deliver over their many projects. The three artists consciously avoid the hip-hop mainstream, but they're still doing numbers: BONES recently earned his first-ever GOLD certification from the RIAA for his 2014 hit "HDMI," while Hollow Squad CEO Xavier Wulf went GOLD with his 2014 Blood Shore Season 2 cut "Psycho Pass." BONES, Wulf, and Baker recently treated fans to a preview of the upcoming tour, joining forces on the main stage during Rolling Loud California 2023.
Stay tuned for BONES and Baker's Jones Peak and for many more announcements from the trio in the near future.
Buy tickets for BONES x Xavier Wulf x Eddy Baker – "InLovingMemory Tour" (pre-sales starts from 4/5, general on-sale starts 4/7 @ 10am local time): http://www.inlovingmemorytour.com/
Check out Live Nation's Tour Alert HERE
"InLoving Memory Tour" Dates: 
​​Sat May 20 – Los Angeles, CA – Hollywood Palladium
Tue May 23 – Detroit, MI – St. Andrew's Hall
Thu May 25 – Minneapolis, MN – The Fillmore Minneapolis presented by Affinity Plus
Fri May 26 – Chicago, IL – House of Blues
Tue May 30 – Boston, MA – Big Night Live
Wed May 31 – Silver Spring, MD – The Fillmore Silver Spring
Fri Jun 02 – Queens, NY – Knockdown Center
Sun Jun 04 – Charlotte, NC – The Fillmore Charlotte
Mon Jun 05 – Atlanta, GA – Tabernacle
Tue Jun 06 – St. Petersburg, FL – Jannus Live
Thu Jun 08 – Houston, TX – Bayou Music Center
Fri Jun 09 – Dallas, TX – South Side Ballroom
Sat Jun 10 – San Antonio, TX – The Aztec Theater
Mon Jun 12 – Albuquerque, NM – Revel Entertainment Center
Tue Jun 13 – Denver, CO – Summit
Wed Jun 14 – Salt Lake City, UT – The Complex
Fri Jun 16 – Portland, OR – Roseland Theater
Sat Jun 17 – Seattle, WA – Neptune
Sun Jun 18 – San Francisco, CA – The Fillmore
Thu Jun 22 – Phoenix, AZ – The Van Buren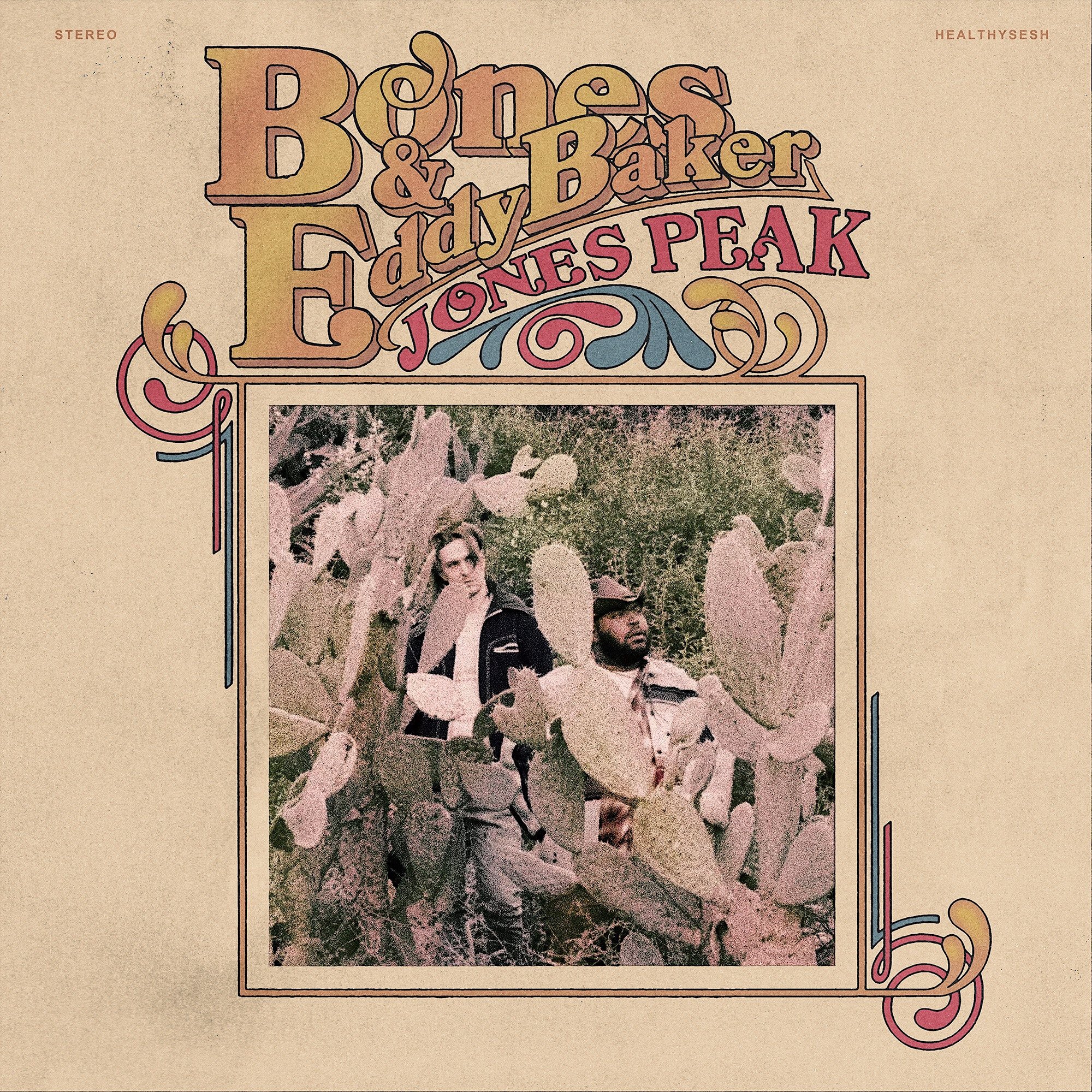 Please contact Michelle or Kerry for more info.
The Background:
BONES has proven to be one of the most enduring, influential, and creative hip-hop artists to emerge in the early 2010s. The TeamSESH founder has recorded dozens of albums, racking up hundreds of millions of streams and feeding a fanbase that eagerly awaits his every move. Despite remaining fiercely independent and true to his underground roots, his music has permeated the mainstream–in 2015, A$AP Rocky sampled BONES' song "Dirt" for "Canal St." (124 million streams), and in recent years, BONES has performed in prime slots at festivals such as Rolling Loud as a member of Seshollowaterboyz (along with Xavier Wülf, Chris Travis, and Eddy Baker).
Links:
BONES: official site | instagram | twitter | soundcloud | youtube | spotify
Xavier Wulf: instagram | twitter | facebook | tiktok | youtube | soundcloud | spotify | apple
Eddy Baker: official site | instagram | soundcloud | youtube | spotify
Buy tickets for the "InLovingMemory Tour": http://www.inlovingmemorytour.com/
BONES – TheWitch&TheWizard (w/ Greaf): https://sesh.team/bones/thewitchandthewizard/
BONES & Eddy Baker – "YellowStone": http://SESH.LINK/YELLOWSTONE
Xavier Wulf – Blood Shore Season 3: https://music.empi.re/bloodshoreseason3
BONES – 2MillionBlunt$: http://sesh.link/2millionblunts
BONES – DreamCard (w/ ghost/\/ghoul): http://SESH.LINK/DREAMCARD