3.30.2023
The Team SESH CEO Lives Every Traveler's Worst Nightmare in the Long-Awaited Video for His 2019 Viral Hit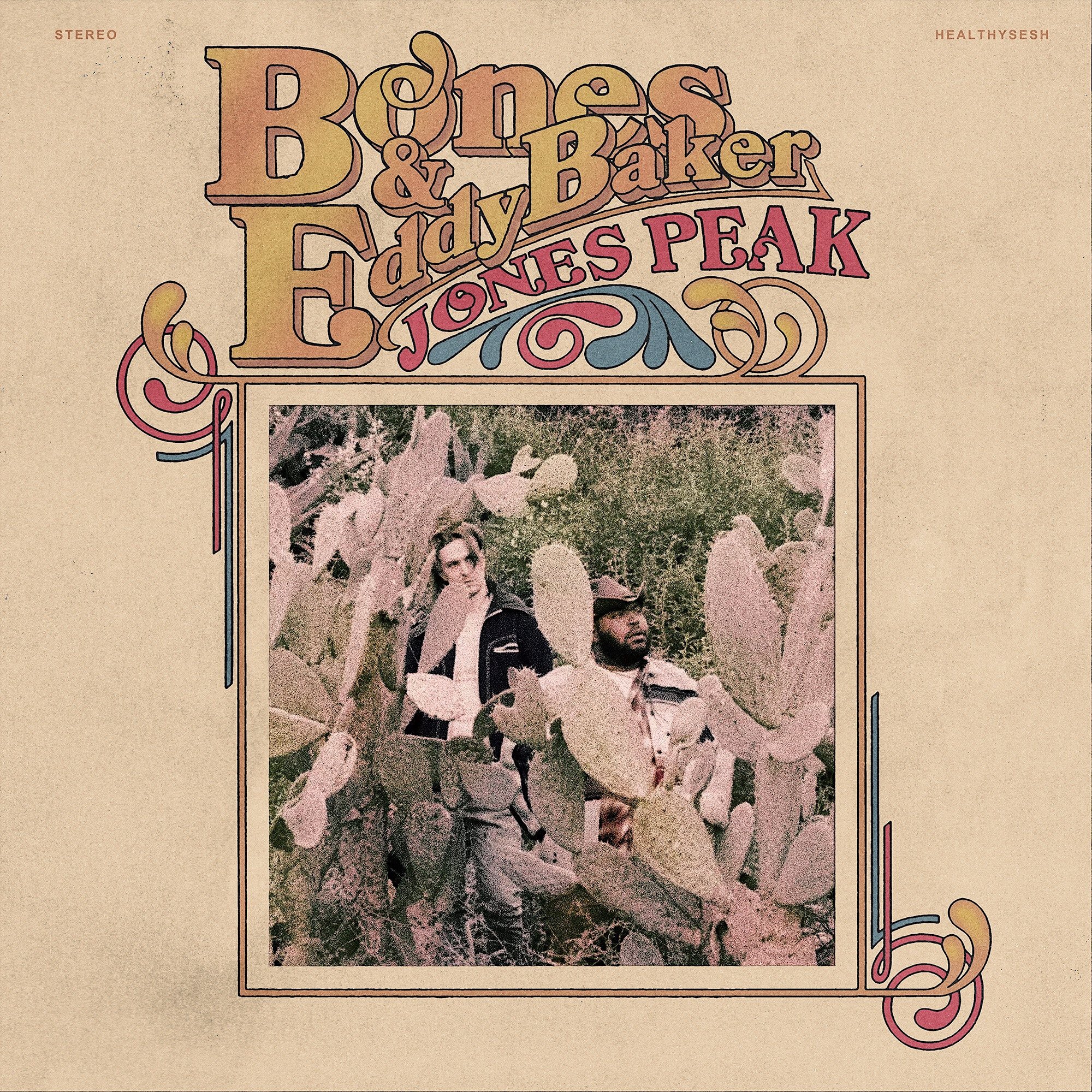 Critical Praise for BONES:
"The Michigan-born rapper was one of the earliest and most influential artists to rise through the SoundCloud ranks in the early 2010s thanks to a truly unique aesthetic, an aura of mystery and a sound that would go on to be mimicked by his genre for years to come." – HYPEBEAST
'Already one of the most influential artists in rap and the SoundCloud underground, Bones shows no signs of slowing down." – HYPEBEAST
"O'Connor's short tracks, creepy videos, and one-word tweets rack up millions of social media interactions from a cult following that helped him sell out shows in 25 cities on a recent tour. The hip-hop elite is taking notice." – The FADER
"Elmo Kennedy O'Connor was in pre-school when he became obsessed with the Southern artists of No Limit and Cash Money. Later in life, he would adopt the rap moniker Bones and amass a significant cult following. His gothic lyrical style, allergy to songs longer than two and a half minutes, and lo-fi visual aesthetic have convinced a quarter million people to subscribe to the SoundCloud page of his rap collective, TeamSESH." – HotNewHipHop
The Video:
An underground legend with a loyal legion of fans, BONES makes music for the long haul. Pulling out all the stops for the long-awaited video for a song that unexpectedly went viral last year, the TeamSESH CEO shares the video for "AirplaneMode." Directed by Darkwave, the new video for the 2019 song deposits BONES in every flyer's worst nightmare. The Michigan native takes a haunted nighttime flight, populated by snorers, toenail clippers, and demonic, seat-kicking children–when they aren't breaching in-flight etiquette, they're transforming into living skeletons. When things seemingly can't get worse, lightning strikes, and BONES begins to realize he has more in common with the other passengers than one might think.
Originally released in 2019, as part of BONES' album IFeelLikeDirt, "AirplaneMode" earned a second life on TikTok last year, where it has over 380k video creations, and reached the ears of Justin Bieber, who shared a video featuring the song. The defiant anthem, defined by a creeping keyboard melody, racked up over 130 million streams on Spotify alone.
The "AirplaneMode" video continues a big year for BONES. The TeamSESH CEO recently shared TheWitch&TheWizard, a haunting album created with longtime TeamSESH producer Greaf, a close collaborator of BONES who co-helmed his surrenderdorothy and OREGONTRAIL side projects. BONES recently earned his first-ever GOLD certification from the RIAA for his 2014 hit "HDMI," and joined forces with Xavier Wulf and Eddy Baker on the main stage during Rolling Loud California 2023. In March, BONES and Eddy Baker teamed up for "YellowStone," the first single from Jones Peak, their upcoming collaborative album. The first album by BONES and Eddy Baker as a duo since 2019's cult favorite SparrowsCreek, Jones Peak arrives on April 14 via TeamSESH / EMPIRE.
Stay tuned for many more announcements from BONES in the near future.
Watch "AirplaneMode": https://www.youtube.com/watch?v=_Ni9BLSY4zY
Please contact Michelle or Kerry for more info.
The Background:
BONES has proven to be one of the most enduring, influential, and creative hip-hop artists to emerge in the early 2010s. The TeamSESH founder has recorded dozens of albums, racking up hundreds of millions of streams and feeding a fanbase that eagerly awaits his every move. Despite remaining fiercely independent and true to his underground roots, his music has permeated the mainstream–in 2015, A$AP Rocky sampled BONES' song "Dirt" for "Canal St." (124 million streams), and in recent years, BONES has performed in prime slots at festivals such as Rolling Loud as a member of Seshollowaterboyz (along with Xavier Wülf, Chris Travis, and Eddy Baker).
Links:
official site | instagram | twitter | soundcloud | youtube | spotify
"AirplaneMode": https://www.youtube.com/watch?v=_Ni9BLSY4zY
BONES & Eddy Baker – "YellowStone": https://sesh.link/yellowstone
2MillionBlunt$: http://sesh.link/2millionblunts
DreamCard (w/ ghost/\/ghoul): http://SESH.LINK/DREAMCARD
AmericanSweetheart: https://music.empi.re/americansweetheart
"PackRippedOpen" (w/ Drew The Architect): https://music.empi.re/packrippedopen
Withered (w/ grayera): https://music.empi.re/withered
"Silverado" (w/ ghost/\/ghoul): https://sesh.team/bones/silverado/
"TheOne" (w/ grayera): https://music.empi.re/theone
Ricky A Go Go – "DeathTrain" ft. BONES: https://www.youtube.com/watch?v=KyLuK1_QyGo
Scraps (w/ Lyson): https://music.empi.re/scraps
ForbiddenImage (w/ cat soup): https://sesh.team/bones/forbiddenimage/ 
"WhiteBoyRick": https://youtu.be/I4jh4ojwSoM
"InLovingMemory": https://www.youtube.com/watch?v=q4YcNb2cAI4
InLovingMemory: https://music.empi.re/inlovingmemory
PushingUpDaisies (w/ Deergod): https://music.empi.re/pushingupdaisies
"PopRocks" (w/ Deergod): http://sesh.link/poprocks / https://www.youtube.com/watch?v=DsNZZmkcmPY
BURDEN: http://SESH.LINK/BURDEN