8.23.2023
THE 2023 BMAC GALA WILL HONOR JERMAINE DUPRI, KEKE PALMER, DR. MENNA DEMESSIE, JASON FLOM, TRAE THE TRUTH,
TARIQ CHERIF, MATT ZINGLER, AND MORE
FOR ACCOMPLISHMENTS IN SOCIAL JUSTICE
The Ceremony will be held on Thursday, Sept. 21 at The Beverly Hilton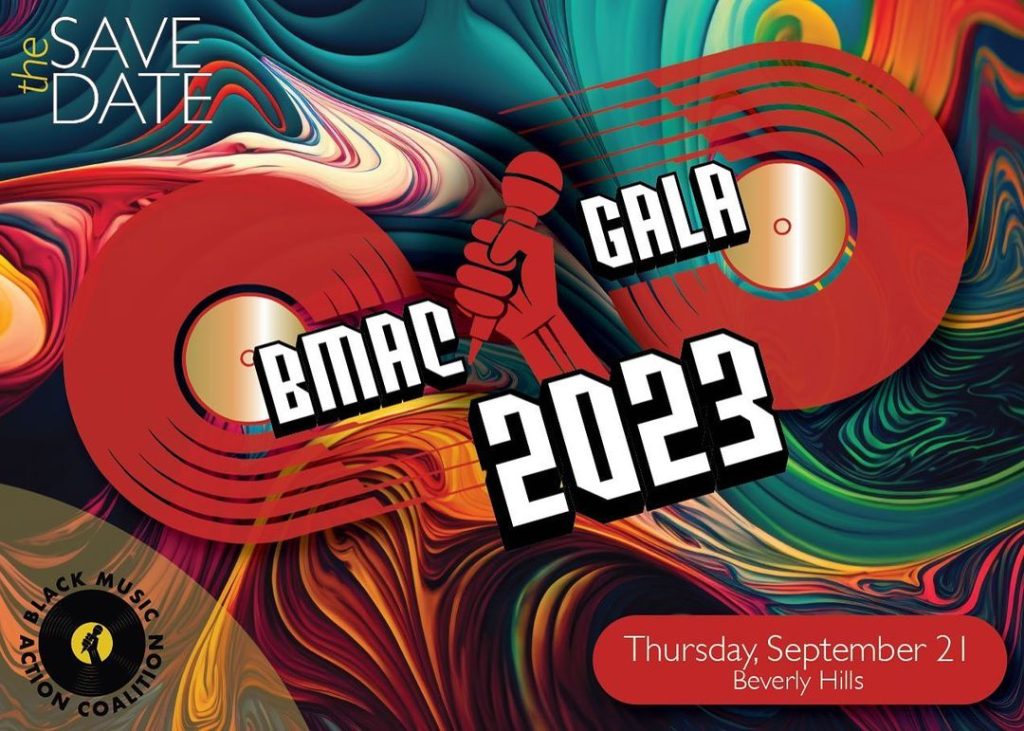 The Announcement:
LOS ANGELES (August 23, 2023) – Today, the Black Music Action Coalition (BMAC) announced the honorees for the 2023 BMAC Gala presented by Live Nation, an annual celebration honoring individuals and organizations who have affected positive change and helped improve equity within the community. The third annual gala will take place on Thursday, September 21 at The Beverly Hilton.
The 2023 BMAC Gala Honorees include*: 
BMAC Clarence Avant Trailblazer Award: Hip-hop artist, award-winning producer, songwriter, author, DJ, and CEO of So So Def Jermaine Dupri
BMAC Social Impact Award: Emmy® Award-winning actress, singer, songwriter, producer Keke Palmer, SVP, Universal Music Group and Executive Director, Task Force for Meaningful Change Dr. Menna Demessie, and Emmy Award-winning producer Jesse Collins 
BMAC Change Agent Award: Co-Founder and CEO of Lava for Good and Lava Media Jason Flom, and rapper and activist Trae tha Truth
 BMAC 365 Award: Rolling Loud Co-Founders Tariq Cherif and Matt Zingler
 *Additional BMAC honorees will be announced in the coming weeks
"As we come together at this year's BMAC Gala, we celebrate the passion, artistry and activism that burns bright in the hearts of our honorees. They all have fearlessly embraced the power of music and entertainment to drive change and transcend boundaries," said Prophet "Willie" Stiggers, Co-Founder/Chair Black Music Action Coalition. "With heavy hearts we also pay tribute to the Black Godfather, Clarence Avant. He trailblazed the path that we all walk on, and his impact is immeasurable." 
This year's Gala will include a special tribute to honor the legacy of the late Clarence Avant, who was on the BMAC Advisory Board. "BMAC will always be honored to have had him on our
Advisory Board. His life, and contributions to the industry, are unparalleled, his legacy will live on forever," said Shawn Holiday, Black Music Action Coalition Co-Founder.
"The BMAC Gala has come to be regarded as a night where our music industry family isn't celebrating the standard accolades: the number of streams on a hit song, or how many tickets have sold on a world tour, or who has the most #1s. The BMAC Gala has become synonymous with the importance of centering awareness on equality and equity. It's an evening where we come together to shine a light on the incredible contributions of the Honorees, and to celebrate the impact they've made on the journey towards social justice," said Caron Veazey, Black Music Action Coalition Co-Founder.
Since Black Music Action Coalition's inception in 2020, the organization has been instrumental in addressing systemic racism within the music business and advocating on behalf of Black artists, songwriters, producers, managers, agents, executives, lawyers and other impassioned industry professionals.
The Black Music Action Coalition Board includes Willie "Prophet" Stiggers, Caron Veazey, Ashaunna Ayars, Naima Cochrane, Jamil Davis, Shawn Holiday, Damien Smith, and Courtney Stewart. The Black Music Action Coalition Advisory Board consists of music industry icons including the late Clarence Avant, Irving Azoff, and Quincy Jones. Past honorees have included H.E.R., The Weeknd, Lil Baby, The Recording Academy, Jon "Big John" Platt, Rep. Maxine Waters, and more.
The 2023 Black Music Action Coalition Gala is produced by Primary Wave and Jesse Collins Entertainment and is presented by Live Nation with support by partners Variety and Apple Music. For more information regarding Black Music Action Coalition and the BMAC Gala, please visit bmacoalition.org. For sponsorship opportunities/tables email info@bmacoalition.org.
Please contact Michelle, Annjie, or Destiny for more info.
The Background:
About Black Music Action Coalition
The Black Music Action Coalition (BMAC) endeavors to uphold and actualize the mission of Black Lives Matter in the music industry and reach racial justice not just across labels, publishers, agencies, distributors, and DSP's but throughout society at large. BMAC works together with leaders from various business leaders to hold their companies accountable and implement a system of checks and balances to ensure change takes root. The group fosters and shepherds various educational, mental health, financial literacy, entrepreneurship, policing, social justice, and political causes that directly impact Black communities.
About Jesse Collins Entertainment
Founded in 2012, Jesse Collins Entertainment (JCE) is a full-service Emmy® winning production company that has played an integral role in producing many of television's most memorable moments in music entertainment. The company has a multi-year, non-exclusive overall deal with Paramount Global. JCE's award-winning and critically acclaimed television includes programming from its three divisions.  From the scripted division: scripted series—Real Husbands of Hollywood, American Soul and miniseries—The New Edition Story and The Bobby Brown Story.  From the unscripted division: unscripted series – Oh Hell No! With Marlon Wayans, Cardi Tries, My Killer Body with K. Michelle, DJ Cassidy's Pass the Mic and Forward: The Future of Black Music, competition/game shows—Becoming A Popstar, Rhythm + Flow, Sunday Best, Hip Hop Squares and Nashville Squares, talk shows – Yara Shahidi's Day Off and Face to Face with Becky G, and children's series—Bookmarks: Celebrating Black Voices (Daytime Emmy® Award winner).  From the specials division: award shows—The Emmy Awards, The American Music Awards, BET Awards, Soul Train Awards, BET Hip Hop Awards, Black Girls Rock!, BET Honors, UNCF's An Evening of Stars and ABFF Honors, specials—The Super Bowl Halftime Show (Primetime Emmy® Award winner), Lil Rel Howery: I said it. Y'all thinking it., CNN's Juneteenth: A Global Celebration of Freedom, Martin: The Reunion, John Lewis: Celebrating A Hero, Love & Happiness: An Obama Celebration, Change Together: From The March On Washington To Today, A GRAMMY Salute to the Sounds of Change, Stand Up for Heroes, Dear Mama, Amanda Seales: I Be Knowin', Def Comedy Jam 25, Leslie Jones: Time Machine, The All-Star Nickmas Spectacular and Rip the Runway.  Emmy® winner Jesse Collins, Founder and CEO, is the executive producer of all programming. He is also an executive producer for the Grammy Awards and Golden Globes. Collins produced the 2021 Oscars.
About Primary Wave Music 
The Home of Legends. Primary Wave Music is the leading independent publisher of iconic and legendary music in the world. The company is home to some of the most iconic songwriters, artists, and record labels across the history of recorded music including Sun Records, Bob Marley, Prince, Stevie Nicks, James Brown, Robby Krieger and Ray Manzarek (The Doors), Frankie Valli & the Four Seasons, Smokey Robinson, Whitney Houston, Burt Bacharach, Bing Crosby, Luther Vandross, Olivia Newton-John, Ray Charles, Steven Van Zandt, Aerosmith, Def Leppard, America, War, Gerry Goffin, Traveling Wilburys (Bob Dylan), Joey Ramone, Robbie Robertson, Bob Burns (Lynyrd Skynyrd), Teddy Pendergrass, Count Basie, Sly & The Family Stone, Boston, Alice Cooper, Paul Anka, Boy George and Culture Club, Allee Willis, Leon Russell, Paul Rodgers, Free, Toots & The Maytals, Steve Cropper, Sarah McLachlan, Martina McBride, Glenn Gould, Air Supply, Huey Lewis and the News, Jeff Porcaro (TOTO), Holly Knight, Jim Peterik, Alice In Chains, Godsmack, Disturbed, Devo, Donny Hathaway, George Merrill & Shannon Rubicam, Nicky Chinn, David Malloy, Even Stevens, Julian Casablancas (The Strokes), Noel Hogan (Cranberries), Dan Wilson, Mike Scott (Waterboys), Chris Isaak, KT Tunstall, Patrick Leonard, Sturken & Rogers, Gin Blossoms, Tom Whitlock, Steve Kipner, Matt Redman, and many more. The songs represented by Primary Wave include over 800 Top 10 singles, and over 400 #1 hits. Throughout the company's 16-year existence, Primary Wave Music has embraced an entrepreneurial spirit, offering, and executing proactive one-of-a-kind ideas, unique services, and marketing campaigns for our artists. Primary Wave has earned a stellar reputation for being forward thinking and re-introducing classic artists and their music into the modern marketplace as well as nurturing young talent to become legends themselves. This success is based upon our team of seasoned and creative executives collaboratively working together closely with our artists as partners. As a company, we strive for excellence in the pursuit of iconic artists and catalogs that not only reflect great artistry, but impact and influence culture.
CONTACT:
For more information on Black Music Action Coalition (BMAC), please contact:
Michelle McDevitt | Audible Treats
Annjelica Houston | Audible Treats
Destiny Riley | Audible Treats
Khalila Douze | Biz 3
Kathryn Frazier | Biz3