5.19.2022
Video: Big Moochie Grape – "Never Had Sh*t"
The Paper Route Empire Standout Flexes Heavy in the Luxurious New Video from East Haiti Baby, a New Mixtape Out May 27th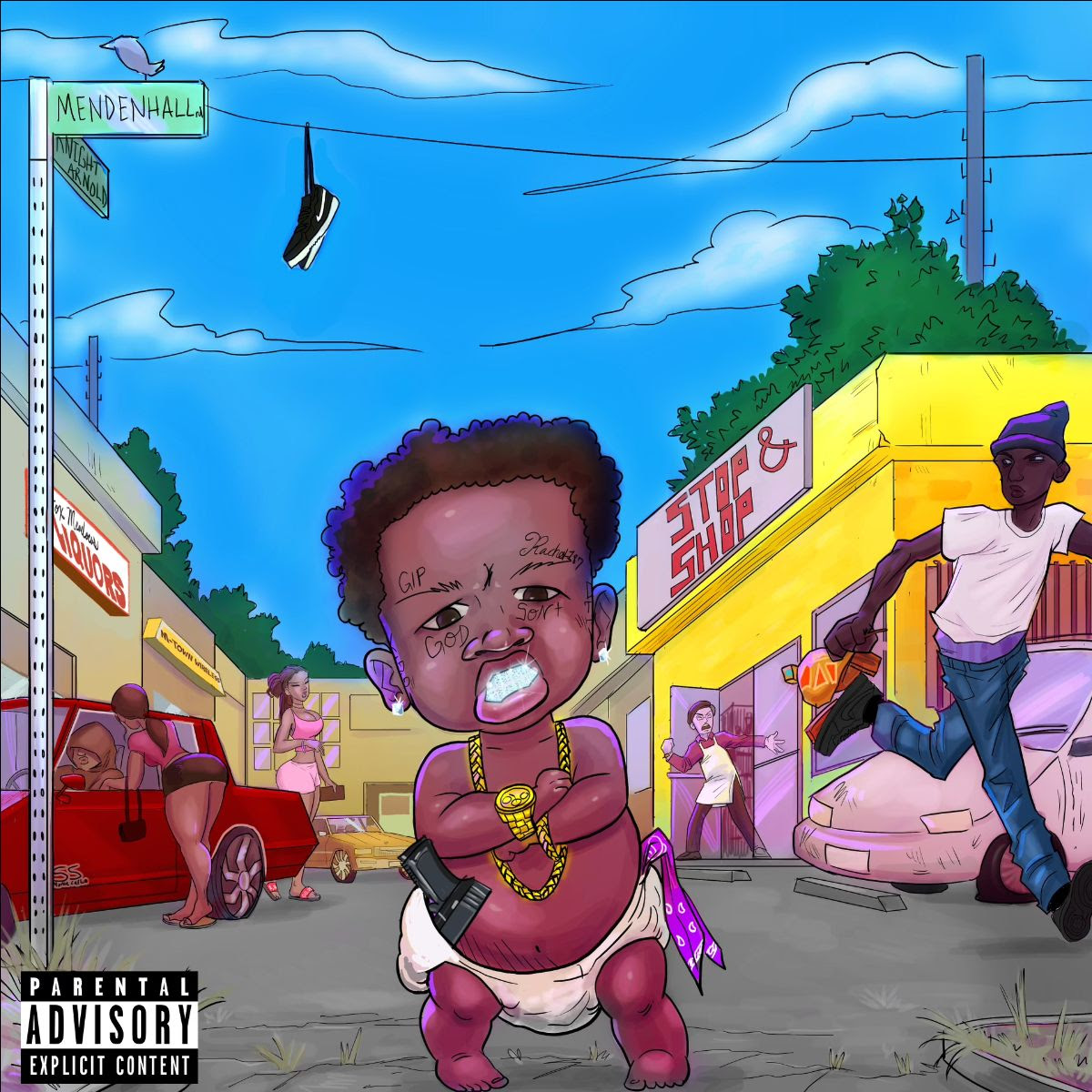 The Video:
Growing up in rough and tumble East Memphis, Big Moochie Grape needed to hustle hard to escape the circumstances of his birth. Recounting his rise from squalor to baller, Moochie shares "Never Had Sh*t," his new video single. Produced by Bandplay, who layers sliding bass and twinkling keys over hard-hitting 808s and snares, "Never Had Sh*t" finds Moochie locked in, marveling at how far he's come and celebrating his status as the People's Champ of Memphis: "Come to my hood, they treat me like I'm Jesus/And I keep me a bunch of disciples." In the video, Moochie relaxes with a bevy of baddies in a Hollywood mansion, as he shouts out the Paper Route iLLUMINATi and practices his golf game. Coming hot on the heels of last week's "I'm The One" (275k+ views on YouTube), "Never Had Sh*t" is the latest release from East Haiti Baby, Moochie's next mixtape, coming May 27th via Paper Route Empire.
Chronicling Big Moochie Grape's evolution from East Memphis hustler to budding rap star, East Haiti Baby chronicles Moochie's rise from the trap to the top, showcasing the street acumen and sly grin that endeared him to Young Dolph, who handpicked him for his label. The upcoming tape gets a lift from Moochie's larger-than-life charisma–throughout the mixtape, Moochie compares himself to figures like Ric Flair, Biggie Smalls, and even Joe Biden, making those grandiose comparisons feel natural. Big Moochie brings the family for East Haiti Baby, welcoming guest spots from fellow PRE rappers Key Glock and Kenny Muney, plus an appearance from Young Dolph himself. Continuing a dominant year for Paper Route Empire as they honor Dolph's legacy, East Haiti Baby arrives on May 27th via Paper Route Empire.
Big Moochie Grape burst onto the scene in 2020 with Eat Or Get Ate, an hard-hitting EP that earned coverage in XXL, UPROXX, 2DopeBoyz, HotNewHipHop, and more. Home to singles like "Big Juice" and "Uh Huh Uh Huh Uh Huh" (4.4 million views), Eat Or Get Ate established Moochie as one of PRE's most valuable players. The rapper returned with a vengeance on Paper Route Empire's PAPER ROUTE iLLUMINATi mixtape, turning in highlight tracks like "Illuminati Business" and "Non Stop" (1.2 million views), and made his mark on Paper Route Empire Presents: Long Live Dolph, delivering the powerful and defiant "In Dolph We Trust" (1.4 million YouTube views).
With East Haiti Baby on the way, Big Moochie Grape is determined to hit it big and keep Paper Route Empire's winning streak going. Stay tuned for more in the coming weeks.
Buy/Stream "Never Had Sh*t": https://music.empi.re/neverhadshit
Watch "Never Had Sh*t": https://www.youtube.com/watch?v=8R6QPQnGZXw
East Haiti Baby tracklist:
East Haiti Baby
Never Had Sh*t
Fun ft. Young Dolph
Ric Flair
Christopher Wallace
Breakdance ft. Key Glock
Money Money Money
Joe Biden
Spin It Again
Right Now ft. Kenny Muney
I'm The One
Cotton Candy
Acting Up
Takeover
Raw & Uncut
Please contact Michelle or Destiny for more info.
---
Links:
"Never Had Sh*t": https://www.youtube.com/watch?v=8R6QPQnGZXw
"I'm The One": https://www.youtube.com/watch?v=K_hkwDs5y6M
"In Dolph We Trust": https://www.youtube.com/watch?v=UcH4VAwmDCo
"Non Stop": https://www.youtube.com/watch?v=aeJ4jDbkWTw
"iLLUMINATi Business": https://www.youtube.com/watch?v=Ez4LPZxQ-1Y