09.30.2021
The Pride of Beaumont, TX Channels Busta Rhymes in the Latest Video From Her Sample-Heavy Jade Wins EP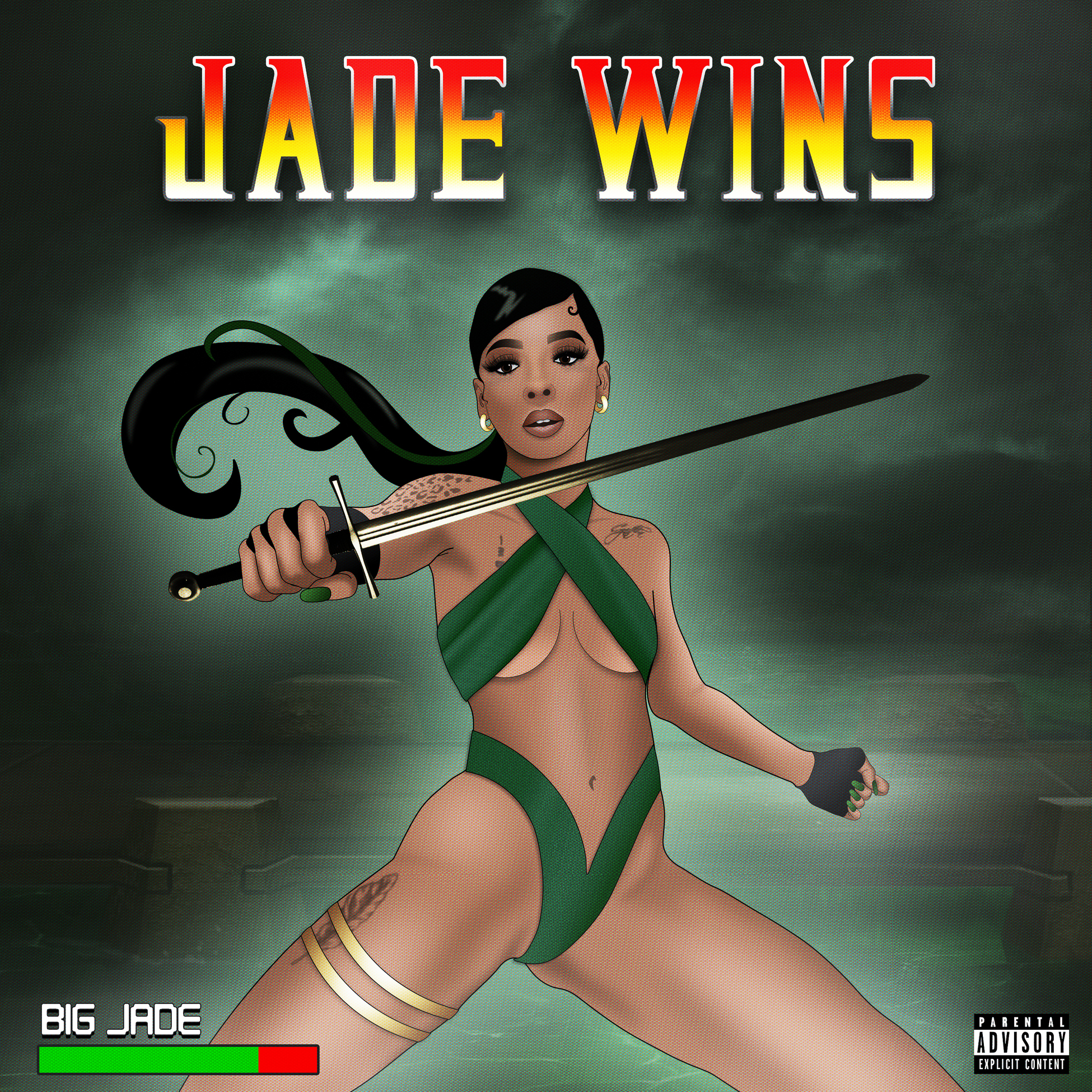 Critical Praise:
"Beaumont, Texas loudmouth Big Jade has the best music videos. They're a much needed break from the endless stream of fifteen dudes stuffed into an Airbnb, pointing guns at the shaky cameraman, and doing donuts in rented cars outside." – Pitchfork 
"Jade's music is grimy and guttural, with a punch-you-in-the-jaw directness and a deep snarl." – Stereogum
"Pressure, out via Alamo Records, is pure adrenaline and charisma as the Beaumont native stakes her claim as one of Texas' best rappers, rattling off searing bars over high-energy beats" – Audiomack
"On Pressure she employs that sharp, incisive flow to display her pointed wit over speaker slamming production… Big Jade is in a prime position to become the latest star from the state where everything is bigger." – UPROXX
"This unrivaled skill, confidence, and charisma are the attributes that make Big Jade so interesting." – Lyrical Lemonade
The Video:
With a forceful, yet nimble flow and a fearless attitude, Big Jade can put her stamp any instrumental, no matter how well known. Adding some Texas steeze to a classic East Coast instrumental, Big Jade wilds out in "Put Your Hands Where My Eyes Can See" (Freestyle). Built over the beat from the 1997 by Busta Rhymes, "Put Your Hands Where My Eyes Can See" finds Jade working her rapidfire flow, taking aim squarely at haters, warning them not to mess with her when she's off her Don Julio: "Do you really wanna rumble with me?/I'll beat your ass where everybody can see/You can bring yo mama, you ain't gotta be deep." In the video, directed by Two3Films and Big Jade herself, the Beaumont, TX native channels Busta with her hair done up in dreads as she mugs for the camera in extreme close-ups. "Put Your Hands Where My Eyes Can See" (Freestyle) is the opening track from Jade Wins, the rapper's sample-heavy new EP.
With an album cover and recurring ad-lib that references the Mortal Kombat character Jade, the new EP finds Big Jade trying her hand at some of the most iconic beats of the last couple decades, applying her forceful Texas tough-talk and flipping the songs' meanings to fit her flexes. Spanning 10 tracks, Jade's tastes hew towards the Southern hip-hop that she's loved her entire life, with a focus on hits from the '00s. Jade Wins features versions of hits that she would've vibed to in elementary and middle school, including Busta Rhymes' "Put Your Hands Where My Eyes Can See," , Kelis's "Milkshake," and Lil Mama's "Lip Gloss," which Jade shared as a music video earlier this year. The tape indulges Jade's penchant for dirty talk, updating some of the era's most notorious sex jams, like Ying Yang Twins' "The Whisper Song," Three 6 Mafia's "Slob On My Knob," and Petey Pablo's "Freek-A-Leek." Jade's song selection also includes plenty of hits from her native East Texas, including new versions of regional classics like Z-Ro's "Mo City Don" and Lil' Keke's "Southside."
Jade Wins continues a breakout year for Big Jade, which started earlier this year with the release of her debut album Pressure. Acclaimed by Stereogum, who called the album "grimy and guttural, with a punch-you-in-the-jaw directness and a deep snarl," and Pitchfork, who named the album one of the best overlooked albums of Spring 2021, Pressure rolls out the red carpet for a series of guests from the Lone Star State, including, Erica Banks, Queendom Come, and OMB Bloodbath, a group of Houston and Dallas rappers giving the co-sign to the talented Beaumont native.
The project is home to highlights like the single "Dem Girlz" ft. Erica Banks & BeatKing, a David Banner-flipping banger perfectly suited for rides in the low-low. The album earned further notices in Pitchfork, for its highlight track "Pressed" ft. OMB Bloodbath, and from Passion Of The Weiss, who praised Jade saying "anyone and anything that stands in her way will likely be steamrolled." Earlier this summer, Jade tapped the legendary Swishahouse member DJ Michael Watts to release a Chopped & Screwed remix of the project. A powerful introductory statement from a vital new Texas talent, Pressure is available everywhere via Alamo Records.
Watch "Put Your Hands Where My Eyes Can See": https://youtu.be/4wVM_MSo7Zg
Buy/Stream Jade Wins EP: https://soundcloud.com/big_jade/sets/jade-wins
Jade Wins tracklist:
Put Your Hands Where My Eyes Can See
Mo City Don Freestyle
Lip Gloss
Knuck If You Buck
Southside
Freek a Leek
Milkshake
Ms. Jackson
Slob On My Knob
Whisper Song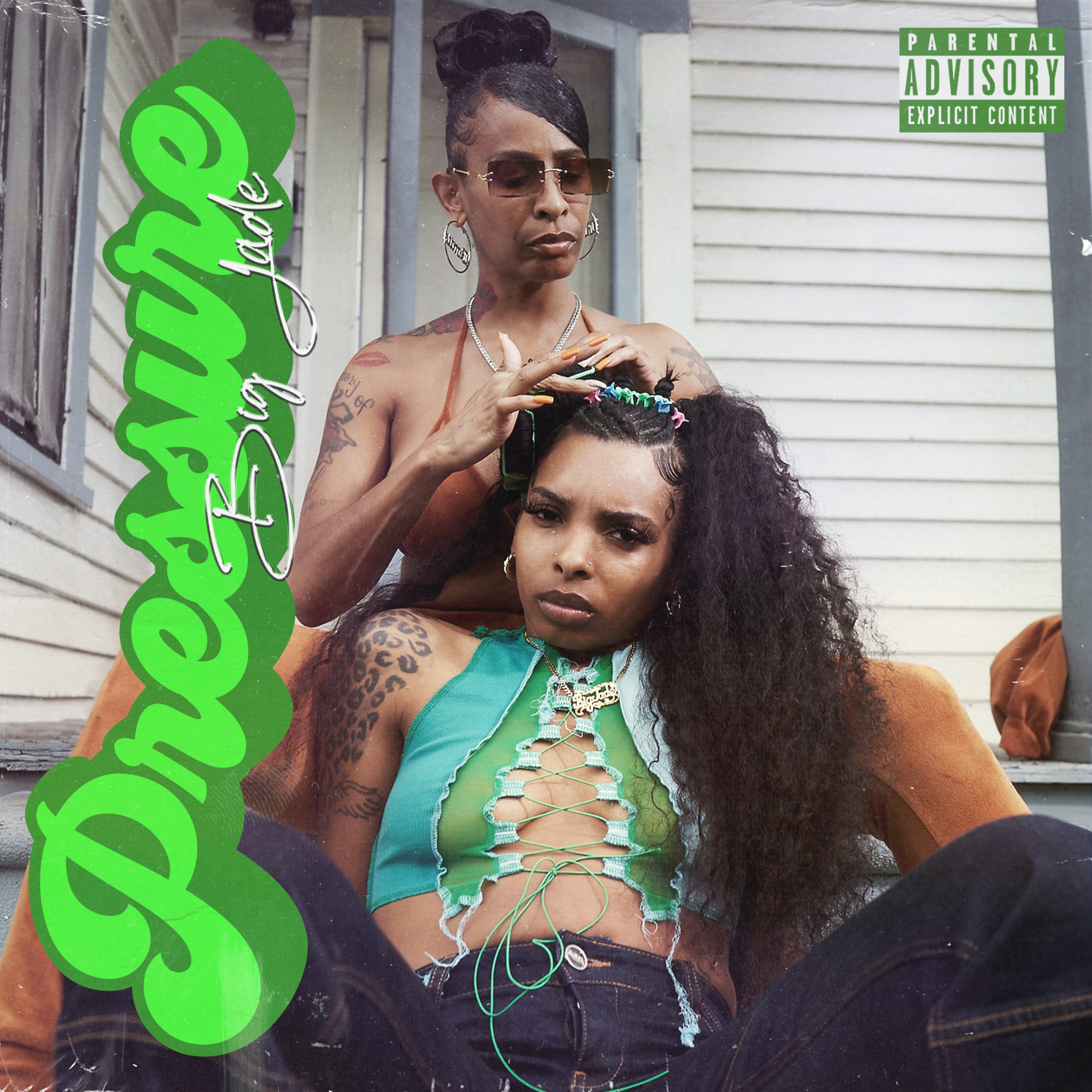 Please contact Michelle or Kevin for more info.
The Background:
"I got the attention of the right people by being genuinely myself," explains rapper Big Jade.
From Beaumont, Texas, the 26-year-old spitter made a name for herself by releasing a series of videos online that showcased her rapping ability. However, her Beatking-produced "RPM" showed a woman juggling rap dreams while doing hair. She was unashamed, unapologetic, and uncut. "It was real. That's how I grind and get money," admits Jade. "I'm not out here getting rap money yet; I'm popular on Instagram. Rappers are scared to say they're doing something else just to make it. Where are you getting the money to invest in yourself and make it happen? Because that's where it all starts for all of us." Newly signed to Alamo Records, Big Jade took those steps to get noticed, and now she hopes to put herself and her city on the map.
Links:
Instagram | twitter | youtube | soundcloud
"Put Your Hands Where My Eyes Can See": https://youtu.be/4wVM_MSo7Zg
Jade Wins: https://soundcloud.com/big_jade/sets/jade-wins
"Ms. Jackson": https://youtu.be/u0bfcVlSBBo
"Lip Gloss": https://youtu.be/N_a1Tegmqr4
"Pressed" ft. OMB Bloodbath: https://www.youtube.com/watch?v=xmyvOWWg684
"I Tell You What": https://www.youtube.com/watch?v=ibLLUVUXzzY
Pressure: http://smarturl.it/PressureBigJade
"Dem Girlz" ft. Erica Banks & BeatKing: http://smarturl.it/demgirlz
"Bonnet" (Freestyle): https://youtu.be/cIvQylLXU2Q
"No Hook" (Prod. by BeatKing): http://bigjade.lnk.to/NoHook
"Groupies" (Freestyle): https://www.youtube.com/watch?v=5ORs5HF1oCU
"Gucci Bag": https://youtu.be/kEQLm4g9kFc / https://bigjade.lnk.to/GucciBag
"Before The Deal (Freestyle)": https://youtu.be/QpQiqw4seIU
"Respectfully" ft. BeatKing & Queendome Come: https://www.youtube.com/watch?v=SpbvR_5hdmU
"Phone Jumpin": https://www.youtube.com/watch?v=Ta1T5FZzhZo