Audible Treats' Best Singles of 2015: Hip-Hop / Indie Rock / Electronic
A Review Of The Premier Singles From Audible Treats' 2015 Client Roster
12.02.2015
2015 has been an incredible year for music, and we've got a concise list of the most successful and influential albums and singles we've proudly worked. First, we present our top hip-hop singles, followed by our top indie rock and electronic singles:
---
Best Singles – Hip-Hop / Urban:
T.I.P. – "Peanut Butter Jelly" ft. Young Thug
T.I. dropped his surprise EP, Da' Nic, via his Grand Hustle Records label via Empire Distribution in September, marking this the first independent release. "Peanut Butter Jelly" features Young Thug and is the fourth track on the project, which includes features from Young Thug and Young Dro, as well as production from Jazz Feezy, Sho Nuff, League of Starz, London On The Track, and Mars.
---
Chance the Rapper – "Angels" ft. Saba
21 year-old Chicago rapper Saba joined Chance the Rapper on his performance of "Angels" on The Late Show with Stephen Colbert. Named in Complex's "20 Rappers To Watch Out for in 2015," the rapper and producer from Chicago's West Side is part of the city's new wave of bubbling talent. Says Saba, "I've known Chance for a few years now. We met at an open mic in Chicago called YOUMedia. The first time we worked together was on Acid Rap's 'Everybody's Something.' He just reached out to me, very organic, nothing crazy. We were both just fans of each other. Since then, we've just continued to work and build a relationship and I think the latest release, 'Angels,' will really showcase that."
---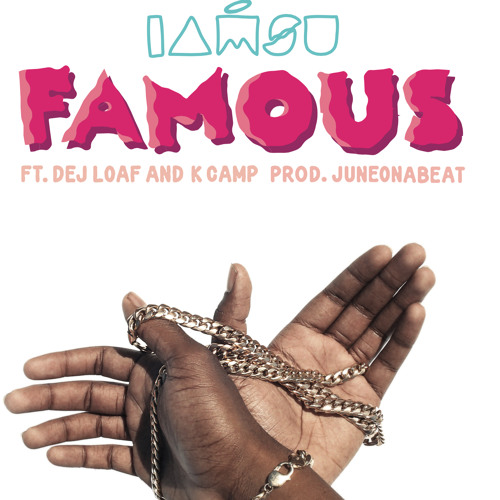 Iamsu! – "Famous" ft. K Camp & Dej Loaf
Bay Area mainstay Iamsu! released his Eyes On Me EP earlier this year, drawing attention from The FADER, Stereogum, Billboard, and more. After completing a nationwide tour, the emcee is continuing to release a steady stream of new music. "Famous" is from his forthcoming KILT III project and features K Camp and Dej Loaf, who join Iamsu! on the infectious hook.

---
Paul Wall – "Swangin in the Rain"
Accompanying his slab god album, Houston rep Paul Wall pays homage to his city's slab culture with "Swangin in the Rain." "Last week marked the ten-year anniversary of the release of Paul Wall's sophomore album, The Peoples Champ, and the guy has pretty much been hitting the same notes ever since," Complex said of the Scoop Deville-produced single, which samples Shalamar's "This is for the Lover in You." Meanwhile, Pitchfork raved "It's essentially the grown-up, chilled out reprisal to 'Sittin Sidewayz' a decade later. Even better than a comeback: when you never really left to begin with."
---
KYLE – "KING WAVY" ft. G-Eazy
California rapper KYLE released "KING WAVY," which features G-Eazy, along with singles "Angel" and "iThoughtWeWereNiggas." "'KING WAVY' is a record I knew was always in me. This is a true banger. I'm really pushing out the West Coast in me," KYLE explains. "The way this track comes in feels perfect for me to say all the things I want to say to someone but don't because I wanna be nice. G-Eazy really came through and torched this track. I've wanted to drop a track with him for the longest and this one fits both of our flows perfectly." Deemed by Rolling Stone as an "Artist You Need To Know" and a "rising star of rap" by The Huffington Post, KYLE is an artist quickly paving his way to success.
---
Chevy Woods – "All Said And Done" ft. Dej Loaf
Chevy Woods shared his DeJ Loaf-featured single, "All Said And Done," while preparing for the release of The 48 Hunnid Project. "The song is my life in 3 minutes — they're stories I've been waiting to tell and now I've got a platform to speak from," Woods told Billboard. With hook responsibilities, Loaf, known for her R&B and street edgy vocals, gives each chorus grittiness as well as empathetic appeal. With production from Ricky P, the song's message is taken to new heights with its trunk-rattling instrumental, which hits its authoritative peak in the middle of Loaf's chorus.
---
Trae Tha Truth – "Tricken Every Car I Get" ft. Future & Boosie
On "Tricken Every Car I Get," Trae Tha Truth uses his notoriously gritty vocals to deliver spirited verses illustrating his confident demeanor. The chorus, which is covered by Future, adds stamina to the single through its re-energizing atmosphere. The single is from Trae Tha Truth's Tha Truth album, which released on July 24th.
---
Maxo Kream – "Cell Boomin" ft. Father
"Cell Boomin" is Maxo Kream's trap-inspired ode to hustling-by-phone. Featuring Mr. "Flip Phone Nokia" Father, the Wxlf Gxd-produced trap rap anthem premiered via Complex, and is a single from Maxo Kream's #MAXO187 mixtape, which released March 5th, includingfeatures from artists Joey Bada$$, the Sauce Twinz, and Fredo Santana.
---
Montana of 300 x Talley of 300 – "MF's Mad"
Debuted by Complex, "MF's Mad" is a bouncy production led by a playful synth and light piano notes. Talley flaunts about Polos and Jordans, even embracing their insignificance as he croons out a chorus that glamorizes carefree spending, while Montana boasts about an inability to lack before seemingly killing all speculation of a label deal in the works with a metaphor-driven verse that declares "I gotta excel, racial profilin' from 12/ bonded right outta that jail, got bars like a cell/ Rap God I'm not up for sale, my lyrics hotter than hell."
---
Marc E. Bassy – "That's Love" ft. Ty Dolla $ign
Originally written by Marc E. Bassy for Ty Dolla $ign, Marc decided to release "That's Love" himself and simply have Ty guest on the track. With a soothing guitar lick, "That's Love" opens with a welcoming, melancholy vibe, accentuated by Marc and Ty's emotional and passionate lyrical delivery.  As Marc described it, "The people that love you the most are the hardest on you. Everyone needs to get a little ass kicking sometimes. It's a good time for people to embrace love of all kinds," and adds, "I wrote this song originally for Ty thinking he might use it on his album and I even modeled my vocals after him. He's a real one for giving me such an amazing verse."
---
Bobby Brackins – "My Jam" ft. Zendaya & Jeremih
Bobby Brackins is a certified hit-maker, and "My Jam" proves it. Joined by Disney Channel star and Teen Vogue's February cover girl Zendaya and RnB favorite, Jeremih, the track was debuted via Jezebel who noted "Brackins has such a specific voice, which is obviously a great quality in a rapper—it's pinched and rangy, a scratchy pop-art alto that counters the smooth edges around him, and he wrote "2 On," hence the familiar nighttime intimacy of this new one."
---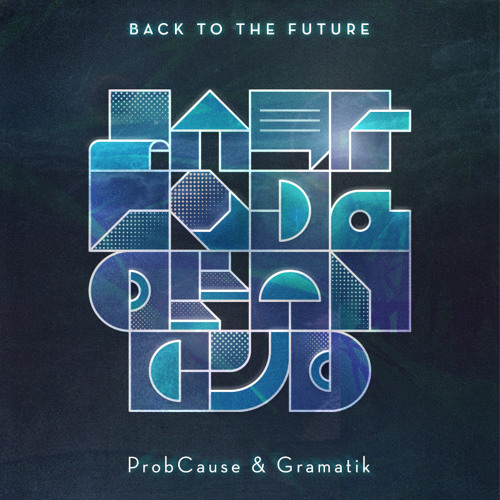 ProbCause – "Back To the Future"
Distorted vocal samples sit atop slapping percussion and fluttering synths in ProbCause's "Back To the Future," produced by Lowtemp label head Gramatik. ProbCause is in his comfort zone with confident, loose-lipped raps stating "I ain't offended if you give up on me I ain't even mad." Rapping over Gramatik's heavy electronic production, the ProbCause showcases his multi-genre adaptability by delivering the same lyrical punch that we're used to hearing from the Chicago rapper over a foreign backdrop.
---
Best Singles – Indie Rock / Electronic:
DJ Dahi – "Drop" 
DJ Dahi's "Drop" was licensed by Coors Light as a TV ad as part of their #CLreFRESH series and showcases Dahi's versatility as a multi-genre producer. In the three and a half-minute record, Dahi switches through several electronic arrangements, from dubstep-influenced drops and exotic arpeggios  to half-time time signatures and heavy-led synths. "It was all spontaneity," Dahi explains, "which is great in music… It's kind of just melting pot of sounds or vibes but I think overall the whole thing is about, kind of just, energy."
---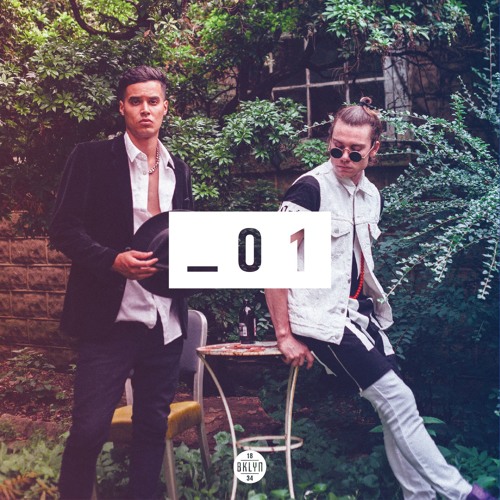 Saint Balentine – "Enough" 
The first single from talent incubator BKLYN1834's Comp_01 album, "Enough" is a work of art from Saint Ballantine, which is compiled of Sene from the duo denetia and sene, (both former residents of 1834 who met while living as roommates) and the creative director of 1834, Andrew Thomas Reid. Pigeons and Planes premiered "Enough" and described it as a "low-key track that smoothly mixes soulful voices, electronic synths, primal drums, and crucial guitar chords until it reaches an even blend."
---
Collie Buddz x Iamsu! x Berner – "Wake & Bake"
One of modern reggae music's most prolific artists, Collie Buddz enlisted HBK Gang's leader Iamsu! and Taylor Gang rapper Berner for the 420-friendly hit. "Wake & Bake" debuted via Billboard, who noted that it's "a catchy track that guarantees you'll only have one thing on your mind while listening to it." Airy synths and fat bass licks combine with verses that feel as refreshing as a sip from your early morning coffee, or as smooth as a pull from a fresh-cleaned piece. "Two sugars and a wake and bake," echoes Buddz.
---
Foe Destroyer – "Unconditional Love"
With its unconventional arrangement of ukelele, cello, foot stomps, and hand claps, Foe Destoyer's single "Unconditional Love" strips down to the bare necessities. Channeling a Nirvana meets The Beach Boys vibe, lead vocalist Daniel Garcia aimed for fluidity, explaining, "I wanted a grungier version of the Beach Boys, where it was still a love song with harmonies and movement but with a raw nature. I wanted it to reflect the imperfection of love, where you just accept it for what it is, and don't try to make it fit into a box or in this instance, any specific genre."
---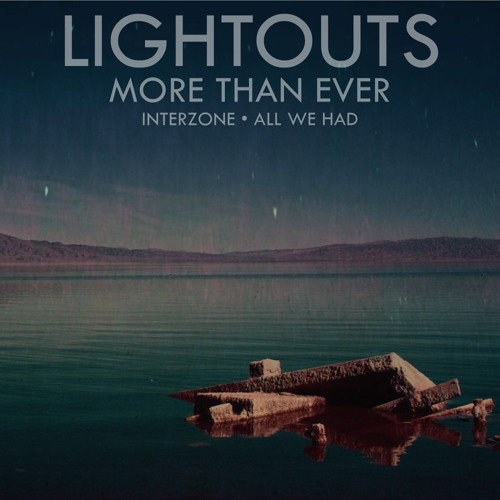 Lightouts – "More Than Ever"
Iconic Seattle radio station 90.3 KEXP selected Brooklyn fuzz-rockers Lightouts single "More Than Ever" for their prestigious Song Of The Day. The maxi-single debuted on Indie Rock Cafe, who said "'More Than Ever' blazes along nicely with menacing guitar riffs, a chugging bass line, monotonic vocals and whip-lashing drum beats. Some will notice the likeness of Bowie, and bands like Television, New Order and Sonic Youth, in the band's mix of post punk meets goth, which frontman and guitarist, Gavin Rhodes, has sculpted from the get-go, and remained true to over the years."
---
NATIONS – "Planned Out World"
Dream-pop duo NΔTIONS and Denitia of BKLYN1834 shared "Planned Out World," via Paste Magazine. Over distorted guitars lay Denitia's sweet voice that float like a cloud above lyrics about having to stick to a "planned out schedule/job" more than one would want to especially when in a relationship. The track is from the recently released album, Comp_01.