Audible Treats' Best Albums of 2015: Hip-Hop / Indie Rock / Electronic
Album Highlights from Audible Treats' 2015 Client Roster
12.02.2015
2015 has been an incredible year for music, and we've got a concise list of the most successful and influential albums and singles we've proudly worked. First, we present our top hip-hop albums, followed by our top indie rock and electronic albums:
---
Best Albums – Hip-Hop / Urban:
Chevy Woods – The 48 Hunnid Project
Taylor Gang Ent. – 8/07/15
The 48 Hunnid Project is a 7-track project that saw several years in the making for Chevy Woods. He's joined by an all-star cast of youthful talent with Post Malone on "Getcha Some," OG Maco on the Arthur McArthur-produced "Whole Lot," and DeJ Loaf joining him on the lead single, "All Said And Done." The Pittsburgh rapper never asked to be the center of attention, but with the spotlight on him as his first retail project released, the mixtape king is primed for a break out. Named after the block Chevy Woods was raised on in the Hazelwood area of Pittsburgh, The 48 Hunnid Project is a legacy-defining EP that finds Woods taking listeners on a journey from the hard times and harsh realities that came in his early years leading into the lavish lifestyle that's come more recently with world tours and fame.
---
T.I.P. – Da' Nic
Grand Hustle – 9/11/15
Grammy Award-winning rapper, actor, and reality star T.I. released a surprise EP, Da' Nic, via his Grand Hustle Records label via Empire Distribution in September, marking the first independent release. The five-track project includes features from Young Thug and Young Dro, as well as production from Jazz Feezy, Sho Nuff, League of Starz, London On The Track, and Mars. Named after the slang term for a nickel bag, the five song EP, Da' Nic, serves as the precursor for the forthcoming 10-track full album, The Dime Trap.
---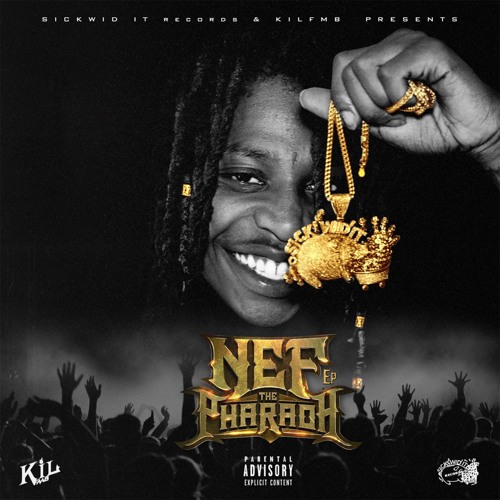 Nef The Pharaoh – Nef The Pharaoh
Sick Wid It – 11/06/15
Praised by Jeff Weiss as "the best rapper from Vallejo since the last great rapper from Vallejo," the legend Mac Dre being his predecessor, 20-year-old Nef The Pharaoh presented himself to the world with his self-titled EP, which premiered on Complex via E-40's Sick Wid It record label. "If you know anything you know this is a must slap," stated Thizzler, while HotNewHipHop added that "Nef The Pharaoh is the Bay Area's next up." Complex already named Nef The Pharaoh one of 20 New Rappers To Watch Out For in 2015, as the youthful Bay Area rapper landed on audiences' radar earlier this year with his single "Big Tymin'," which was eventually hi-jacked by YG and Ty Dolla $ign for a remix over summer.
---
Main Attrakionz – 808's & Dark Grapes III
Vapor Records – 7/29/14
The duo of MondreM.A.N. and Squadda B built a cult following from 2009-2013 as architects of the cloud rap sub-genre, which was rooted in bass-heavy, lo-fi production. After a short hiatus stemming from creative differences, Main Attrakionz returned with 808s & Dark Grapes III, which Pitchfork called "an album about perseverance, patience, getting your mind right. Mostly, it seems, it's about redemption." Debuted by Stereogum, the Main Attrakionz's 808s & Dark Grapes III is produced in-full by Friendzone and was released via Neil Young's Vapor Records.
---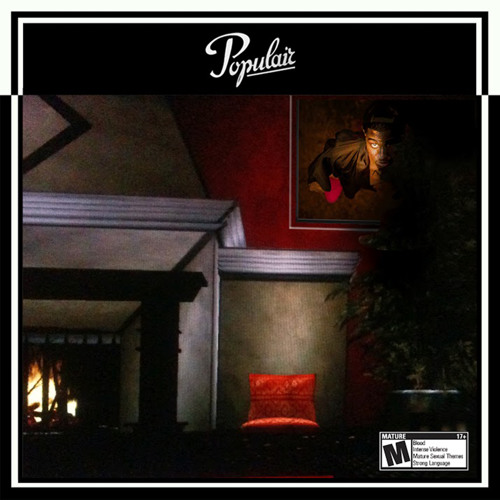 Sir Michael Rocks – Populair
Digital Retail – 9/10/15
Premiered by Complex, Sir Michael Rocks' Populair EP is the followup to last year's Banco. Whereas Banco featured guest artists Mac Miller, Twista, and Iamsu!, the more personal and retrospective Populair features no guests. The Chicago roots are evident, particularly on the footwork-inspired, Aegyokiller-produced "Come Outside" and "L.M.B.," and the project's closing song, "Alone," is possibly Rocks' most personal song to date as he reflects on a break-ups and variety of other topics that've left him lonely. Together Banco and the Populair EP create Banco Populair, a reference to the Spanish financial institution of the same name. 
---
Maxo Kream – #MAXO187
Live Mixtapes – 3/05/15
"Maxo Kream has established himself as one of Houston's most exciting young rappers by way of being one of Houston's least traditionally minded artists," Noisey stated in their premiere of Houston rapper Maxo Kream's #MAXO187 mixtape. "This tape is a perfect encapsulation of the sound of hip-hop's rapid synthesis of styles in the Internet era and the way the genre's new underground heroes are bridging aesthetic and regional gaps," Noisey said, adding, "more importantly, it is also fucking cool." The project includes features from Joey Bada$$, Lamb$, The Sauce Twinz, Father, LE$, and Fredo Santana.
---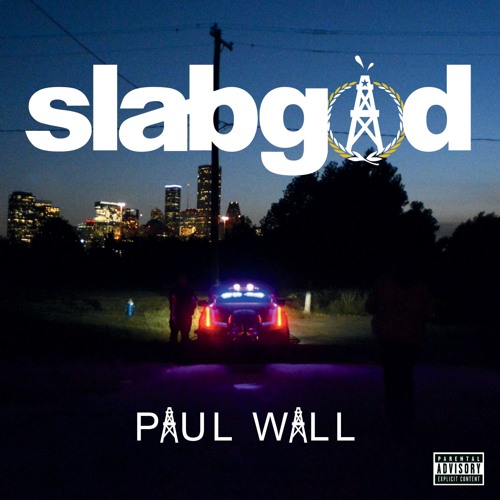 Paul Wall – slab god
EMPIRE – 9/25/15
Texas rap kingpin Paul Wall returned to the scene with slab god, an homage to Houston car culture. With descriptive lyrics delivered with the "hip-hop dentist's" signature Southern slang and funk/soul-inspired, trap-induced backdrops, Paul Wall transports the listener to his hometown, painting a picture so vivid that the listener would think they're riding shotgun in his slab. "In Texas, Paul Wall's name still rings bells as the man with candy paint and custom grillz for the low," VIBE noted in their post. "But don't think the hip-hop world has forgotten about one of Houston's most visible spokesman."
---
KYLE – SMYLE
Indie-Pop – 10/02/15
Eclectic, feel-good California rapper KYLE aka SuperDuperKyle's SMYLE album features guests ranging from Chance the Rapper, Yuna, and more. "For this album, I wanted to capture a sound that was bright and fast and uptempo, something that could dive right into the heart of anyone who was having a bad day and pick them back up," KYLE explains. "The meaning behind SMYLE is basically reminding people that life isn't that bad as it can sometimes seem. With this album, I wanted to peel back more and more layers and be more connected with people and tell more relatable stories. That's how you relate deeper, by further exposing your dreams, fears, and experiences."
---
Trae Tha Truth – Tha Truth

Grand Hustle – 7/29/14
Following the 8th annual Trae Day, an appointed holiday in his hometown of Houston, Trae Tha Truth released his 7th solo album, Tha Truth. With features from Nipsey Hussle, Lil Bibby, Snootie Wild, Que, Jeremih, Ty Dolla $ign, T.I., J. Cole, Ink, Rich Homie Quan, and DeJ Loaf, the album showcases some of Trae's most prolific collaborations as well as his growth as an artist. In an interview with AllHipHop, the Houston legend spoke on shifting the project into an album from its original mixtape status and how J. Cole, who appears on Tha Truth's "Children of Men," influenced his decision. "[J. Cole] was like 'there's no point of doing a mixtape bro. You need to take your lane. You got a lane out there that you can control and make your name within hip-hop," Trae explained. "People are going to appreciate the music way much more knowing that it's real album as opposed to a mixtape."
---
Iamsu! – Eyes On Me
The HBK Gang – 02/23/15
"I'm at a very exciting time in my career. A challenging time, I've had some amazing high moments and some moments that made me want to give it all up, but it's a test of my drive and I'm ready to takeover," says Iamsu!. On Eyes On Me, which debuted via Billboard, Iamsu! revels in his newfound artistic clarity. He explains, "I'm creatively free on this project experimenting with different styles different flows expanding as far as production. I think its an exciting ride." The project features guests including Tyga and Jay Ant, as well as production from fellow HBK Gang member P-Lo, DJ Mustard, and Cal-A.
---
Marc E. Bassy – East Hollywood 
Republic – 4/27/15
Described as "smooth" by The FADER and a "fresh voice" by LA Music Blog, Marc's unique blend of boozy, bass-heavy, sexy storytelling takes listeners through a recent period in which he went through a series of major transitions. The East Hollywood EP is named after the downtrodden area of LA where he spent most of his time creating this project following a break-up with his band of 10 years and also his girlfriend. Proud of the work he put in during an especially difficult period of his life, Marc says, "This is my best work to date. I love getting my heart broken. It's the best – it makes you pick yourself off the floor and do better."
---
Best Albums – Indie Rock/Electronic:
BKLYN1834 – Comp_01
Independent – 11/13/15
Comp_01 is the first release from eclectic art collective BKLYN1834. Debuted by Billboard, the 7-track project ranges from indie pop to electronic to folk, with artists Saint Ballantine, Sanctuary Sound, NΔTIONS, ATR777, Bobby Only, and Foe Destroyer. BKLYN1834 is a victorian mansion based in Ditmas Park, Brooklyn that houses seven musicians, artists, producers, photographers, and creators. Andrew Thomas Reid, the Creative Director of BKLYN1834 explains, "Comp_01 is the first attempt at explaining the community of artists living at the clubhouse," adding, "We were able to support each other in each artists endeavor by co-writing and producing each song. We literally went from room to room while creating each song, pulling influences and sounds from everyone's personal style. The compilation as a whole is what we were collectively writing throughout 2015."
---
Stick Figure – Set In Stone
Ruffwood Records – 11/13/15
Roots reggae favorites Stick Figure released their sixth album, Set In Stone, making their mark as one of the fastest growing bands in the U.S. scene. Recorded in a self-constructed recording studio in the Santa Cruz Mountains, it took sole songwriter, instrumentalist, and producer Scott Woodruff three years to make. With five full-length albums, over 2.5 millions SoundCloud plays on a summer single, 50,000 records sold, and significant touring successes under their belt, Stick Figure is proud to release what The Reggae Review refers to as "one of the best Reggae records of 2015/16." Set In Stone features Collie Buddz, Slightly Stoopid, and Eric Rachmany (Rebelution) and their previously released single "Smokin' Love" has garnered over 2.5 million listens on Soundcloud and over 3 million on Pandora.
---
Collie Buddz – Blue Dreamz
Sony Music Entertainment – 9/05/15
There's no shortage of bangers on New Orleans-born, Bermuda-raised reggae artist Collie Buddz' Blue Dreamz EP, an eight-track project out on Louder Than Life/Sony Music. The EP blends the bedroom with the dance floor with Collie Buddz' feel-good, summer vibes and features from hip-hop vets Riff Raff and Snoop Dogg. Blue Dreamz was recorded after Collie Buddz took a trip to Jamaica, with him "getting back to the roots, that raw Reggae sound," as he told The FADER, who premiered the first single "Like Yuh Miss Me." With the EP, the Bermuda artist delivers his timeless approach to reggae and dancehall as he celebrates the finer things in life – Women, weed, and friends.