11.5.2019
Single: Berner – "3 Deep" ft. Mozzy
The NorCal Heroes Unite For a Highlight From Berner's Upcoming La Plaza Album
The Song:
Though he's known for his vivid descriptions of the high life, San Francisco's Berner is equally adept at spinning stories about his trade. Conjuring a harrowing atmosphere atop creeping Bay Area bass, Berner shares "3 Deep," his latest single. Produced by Khaliel, "3 Deep" harkens back to the dark days before marijuana legalization, when Berner had to resort to small-time heists to support his entrepreneurial dreams: "I ain't wanna rob…there's no choice/'You're either in or you're out,' I heard the anger in his voice," rhymes Berner in the dramatic first verse. The new single boasts an appearance from Mozzy, one of rap's finest working storytellers, who tells the tale of a time he narrowly escaped the Feds. "3 Deep" is the latest single from La Plaza, Berner's upcoming album, following the hazy clip for the album's RZA-produced, Wiz Khalifa & Snoop Dogg co-starring title track (1.1 million views on YouTube).
Berner's third album of 2019, La Plaza is an atmospheric, weeded-out epic, complete with a huge array of guest stars from all over the hip-hop spectrum. Tapping to his heritage, Berner's latest emphasizes a Latin flavor in the production, and boasts guest spots from Spanish-speaking emcees like De La Ghetto, Jon Z, and Ñengo Flow. Featuring additional appearances from Snoop Dogg, Wiz Khalifa, Chris Brown, Fat Joe, Cypress Hill, Mozzy, OMB Peezy, Nef The Pharaoh, Lil Pete, and more, La Plaza hits the internet on November 11th via Bern One Entertainment/EMPIRE
In addition to being one of the game's busiest rappers, Berner is an accomplished entrepreneur in the Cannabis industry. His most famous creation is the Girl Scout Cookies strain, which helped birth Cookies SF, one of the world's leading Cannabis lifestyle brands. Berner was intimately involved in the creation of the first marijuana dispensary in San Francisco's Upper Haight district, founded Hemp2O, a hemp-based health beverage company, created the novelty (non-THC) chocolate company KoKoNuggz, and created Re:Stash, a company that makes childproof cannabis storage jars. With an undying passion for connecting the worlds of Marijuana and Music, stay tuned for much more from Berner this year and in the future.
"3 Deep" ft. Mozzy: Spotify | Apple
Pre-order La Plaza: https://empire.lnk.to/LaPlaza
Watch "La Plaza" ft. Wiz Khalifa & Snoop Dogg (Prod. by The RZA): https://youtu.be/zr2JIBfgkQI
La Plaza tracklist:
1. Intro
2. La Plaza (feat. Wiz Khalifa & Snoop Dogg)
3. Crows On the Line (feat. T3r Elemento & Oscar Cortez)
4. Level Up (feat. Cozmo)
5. Art of War (feat. Cozmo)
6. My Spot (feat. De La Ghetto)
7. Going Out Like That (feat. Fat Joe & De La Ghetto)
8. Side Bust
9. Weed Man
10. Same Time
11. Every Night (feat. Chris Brown & Wiz Khalifa)
12. Somebody's Girl (feat. T3r Elemento)
13. Can't Keep My Eyes Open (feat. T3r Elemento, OMB Peezy & Nef The Pharaoh)
14. No Borders (feat. Eladio Carrión)
15. Mi Novia (feat. Jon Z & Alemán)
16. Get It (feat. Ñengo Flow)
17. 3 Deep (feat. Mozzy)
18. Box Boy (feat. Pablo Chill-E)
19. Kings of the Contraband (feat. Cypress Hill)
20. Dying Slow
21. Nonsense (feat. Lil Pete)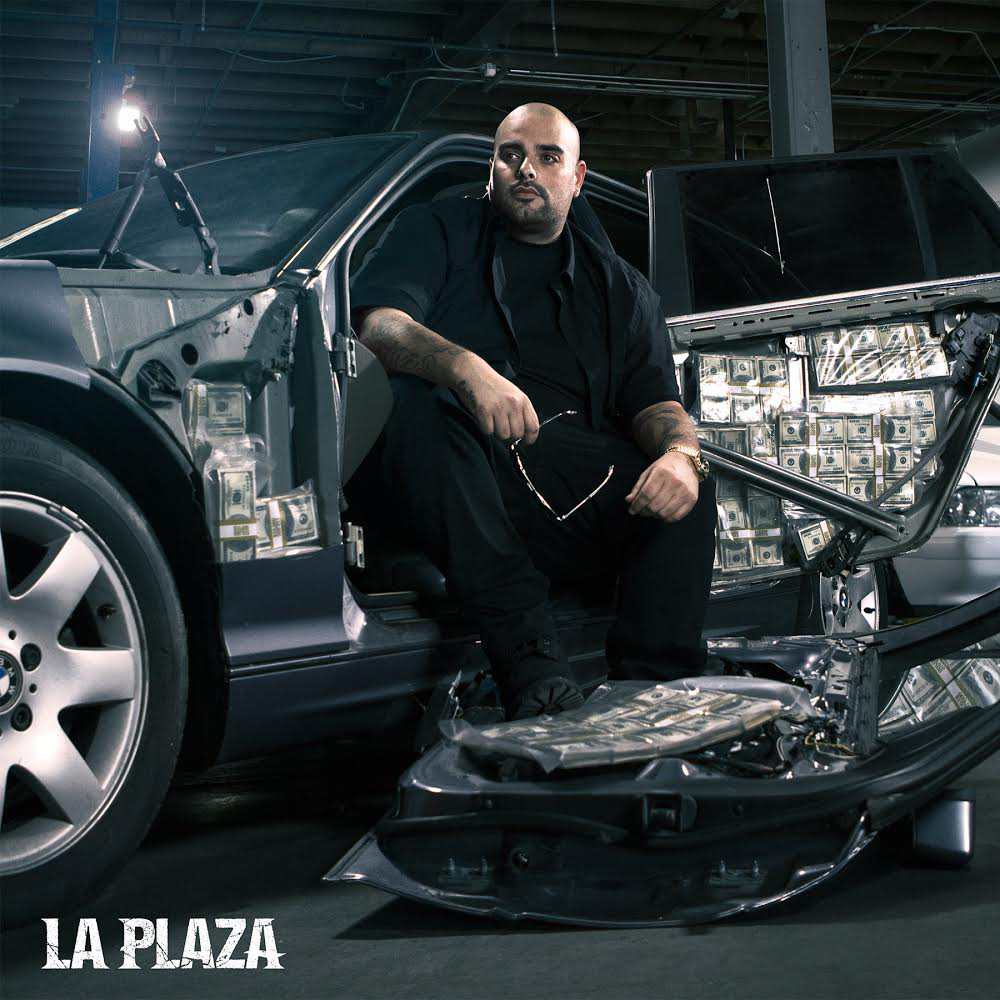 Please contact Michelle or Erin for more info.
The Background:
San Francisco native, Gilbert Milam Jr., better known in the rap game as Berner, has worked hard to become one of the Bay Area greats, alongside the likes of E-40, Mac Dre and Too $hort. Berner independently produced his first album in 2007, and has released several each year since. With his latest album, La Plaza, dropping on 11/11 of 2019, Berner stays busy and relevant in the industry. Constantly venturing into new territory with his music, Berner has an impressive list of artist collaborations on his resume, ranging from rap legends Wiz Khalifa, Snoop Dogg and B-Real, to production giants Scott Storch, RZA and Cozmo.
A self-made entrepreneur, Berner doesn't stop at music. As founder and partner of several companies ranging from the Cannabis industry to a lifestyle clothing brand, his work ethic and innovative drive are hard to match. Keep your eyes on Berner, he is just getting started.
---
Links:
cookies official site | facebook | twitter | instagram | youtube
Bio, pics, and more here: http://www.audibletreats.com/berner
"3 Deep" ft. Mozzy: Spotify | Apple
"La Plaza" ft. Wiz Khalifa & Snoop Dogg (Prod. by The RZA): https://youtu.be/zr2JIBfgkQI
Pre-order La Plaza: https://empire.lnk.to/LaPlaza