1.29.2021
Audio: bbno$ & Diamond Pistols – "Help Herself"
The Platinum-Selling Rapper and Buzzing Producer Share a Propulsive and Tender New Single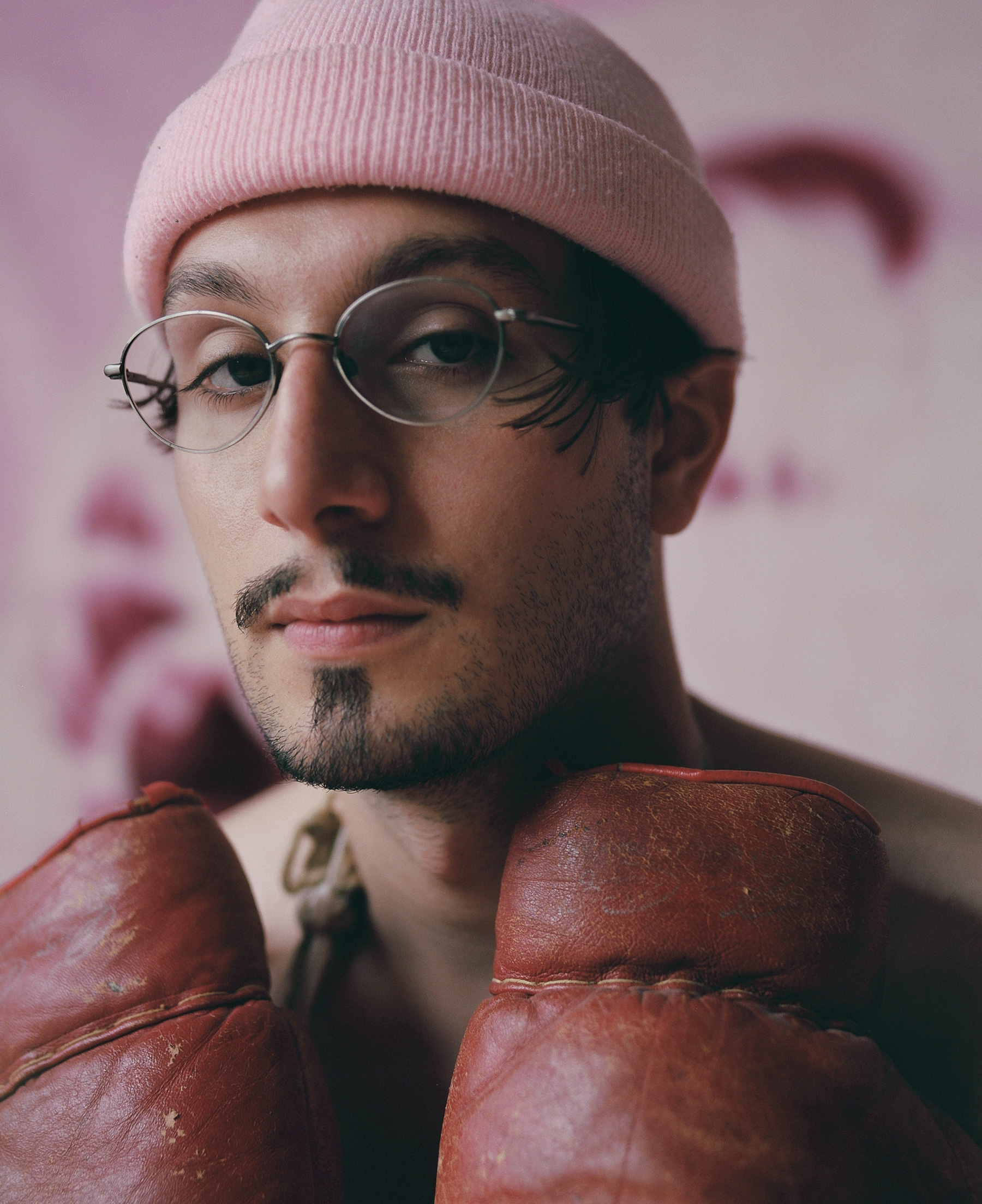 Critical Praise:
"How Y2k and bbno$ Turned 'Lalala' Into a Hit, One Tinder Match at a Time" – Rolling Stone
The Song:
bbno$ is blazing his own path through the rap industry, independently building a huge fanbase with crafty songwriting and witty wordplay. Connecting with Ultra Music-signed producer Diamond Pistols for a heartfelt new single, bb shares "Help Herself." Defined by arpeggiating acoustic guitars and a driving rock beat, "Help Herself" tells the story of a love between two dysfunctional people. Alternately singing and rapping in a soft-spoken tenor, bb explores the fragile alchemy of a chaotic relationship, both sides animated by passionate attraction, but plagued by the fear of messing up a potentially good thing: "I thought we took it slow/Any more, I might just break without you/I can't stop thinking about you," sings bb.
Though he's known for his sense of humor and outsized personality, "Help Herself" proves that the Canadian rapper can be just as incisive when probing complex interpersonal relationships. "Help Herself" is a change of pace from "Wawawa," bb's latest collaboration with producer Y2K. The sequel to their double-Platinum 2019 collab "Lalala," the new single arrived with an outrageous music video, in which Y2K and bbno$ star as a vapid mother and her mischievous baby, respectively.
Peaking in the Top 5 on the Global Spotify Chart and the Top 20 of Spotify's U.S. chart, "Lalala" kicked off an impressive run of singles for bbno$, including "Whip A Tesla," "Welcome to Chili's," and "nursery," which have over 250 million Spotify streams between them. Proudly an independent artist, bbno$ boasts over 8 million monthly listeners on Spotify, counts over 1.1 million YouTube subscribers, and has sold out tours in four continents.
Eager to prove himself as a major, multi-faceted artist, bbno$ is a man on a mission in 2021. Stay tuned for much more music in the weeks and months to come.
Buy/Stream bbno$ & Diamond Pistols – "Help Herself": https://ffm.to/helpherself
For inquiries, please contact:
Kerry Harrison / Kevin Grossi, Audible Treats
The Background:
bbno$ (pronounced "baby no money") is a 2-time JUNO Award nominated rapper from Vancouver with over 2 billion streams of his music. He recently released his 4th album good luck, have fun, which debuted as the #8 album in the world on Spotify. His videos have been watched 1.2 billion times, his songs have been used in 10 million+ TikTok videos and viewed 2 billion+ times. He's sold out headline tours in North America, Australia, China, and Europe. He is a case study in how to succeed globally as an independent artist, and has captured the attention of fans around the world through his clever rhymes, catchy hooks and endlessly entertaining personality.
---
Links:
instagram | twitter | youtube | spotify | tiktok
"Help Herself" (w/ Diamond Pistols): https://ffm.to/helpherself
"Wawawa" (w/ Y2K): https://y2k.lnk.to/WAWAWA
"Lalala"(w/ Y2K): https://y2k.lnk.to/lalala
"Lalala Remix" ft. Carly Rae Jepsen & Enrique Iglesias(w/ Y2K): https://y2k.lnk.to/LaLaLaRemixpu
good luck, have fun: https://fanlink.to/listentobbnomula