9.20.2019
Song: 24kGoldn – "Workin'"
The California Teenager Shares a Riotously Fun New Single, Selected For Placement on the FIFA 20 Soundtrack
Critical Praise:
""24KGoldn is one of the artists I'd feel most confident with predicting a massive year for in 2019. The melodic star has impeccable energy and stellar beat selection." – ELEVATOR
"An elegantly-ratchet, booming trap beat from Black Mayo, a hook that stays in your head, and a charismatic, unique emcee at the helm, 'Valentino' has all the components of a sure-fire hit" – Lyrical Lemonade
The Song:
With a taste for high fashion and a voice meant for Top 40, 24kGoldn won't stop til he reaches his lofty goals. Sharing an off-kilter anthem for those always on their grind, Goldn releases "Workin." Forsaking melody and showcasing his boisterous rhyming personality, Goldn weaves his way around horn blasts, faint xylophones, and skittering percussion–a combination that evokes vintage Swizz Beatz–as Goldn explains how his hard work pays off: "The shoes, the charms, they both Saint-Laurent/Baby I been working hard, so you know I need it all." Produced by Ben10k, the boisterous and fun-loving new track earned a spot on the soundtrack for FIFA 20, the new edition of the wildly popular soccer video game, which releases today. "Workin" is available on all streaming services, and is included on FIFA 20's official playlist.
Last week, Goldn delved into the digital world with the creative video for "Games On Your Phone." With animation from am Hochman, Max Renn, and Mike Manor, the innovative video finds Goldn pursuing his girlfriend across several digital realms, ranging from an 8-bit arcade, to a technicolor and surreal Japanese futurescape, to an uncannily realistic world with modern video game graphics. The "Games On Your Phone" video arrived amidst a newfound burst of popularity for Goldn's breakout hit "Valentino," which sits at #4 on Rolling Stone's new Trending 25 chart. Boosted by a recent TikTok craze and a sync on HBO's Dwayne "The Rock" Johnson-starring series Ballers, "Valentino" has earned over 10 million streams across platforms.
Currently preparing his debut EP for a Fall 2019 release, Goldn is set to open for Landon Cube on a nationwide tour, starting Monday September 23rd in Houston. The San Francisco will also perform a hometown show at Rolling Loud Bay Area on September 28th.
Buy/Stream "Workin": https://24KGoldn.lnk.to/Workin
Watch "Games On Your Phone": https://24KGoldn.lnk.to/GamesOnYourPhonePR/youtube
Buy/Stream "Games On Your Phone": https://24kgoldn.lnk.to/GamesOnYourPhonePR
24kGoldn tour dates:
Sept. 23rd – Houston, TX – House Of Blues Bronze Peacock
Sept. 24th – Dallas, TX – Ruins
Sept. 25th – Austin, TX – Stubb's Indoor
Sept. 27th – Atlanta, GA – Aisle 5
Sept. 28th – Oakland, CA – Rolling Loud – Oakland Coliseum (ROLLING LOUD)
Sept. 29th – Washington, DC – Union Stage
Sept. 30th – Philadelphia, PA – The Foundry @ The Fillmore
Oct. 2nd – Brooklyn, NY – Baby's All Right
Oct. 3rd – Cambridge, MA – Sonia's
Oct. 5th – Toronto, ON – The Drake Hotel
Oct. 7th – Chicago, IL – Reggies
Oct. 8th – Minneapolis, MN – 7th St Entry
Oct. 11th – Denver, CO – Lost Lake
Oct. 12th – Salt Lake City, UT – Kilby Court
Oct. 14th – Vancouver, BC – The Fox Cabaret
Oct. 15th – Seattle, WA – Chop Suey
Oct. 18th – San Francisco, CA – Slim's
Oct. 19th – Sacramento, CA – Holy Diver
Oct. 21st – Hollywood, CA – The Roxy
Oct. 22nd – Santa Ana, CA – Constellation Room
Oct. 23rd – Scottsdale, AZ – Pub Rock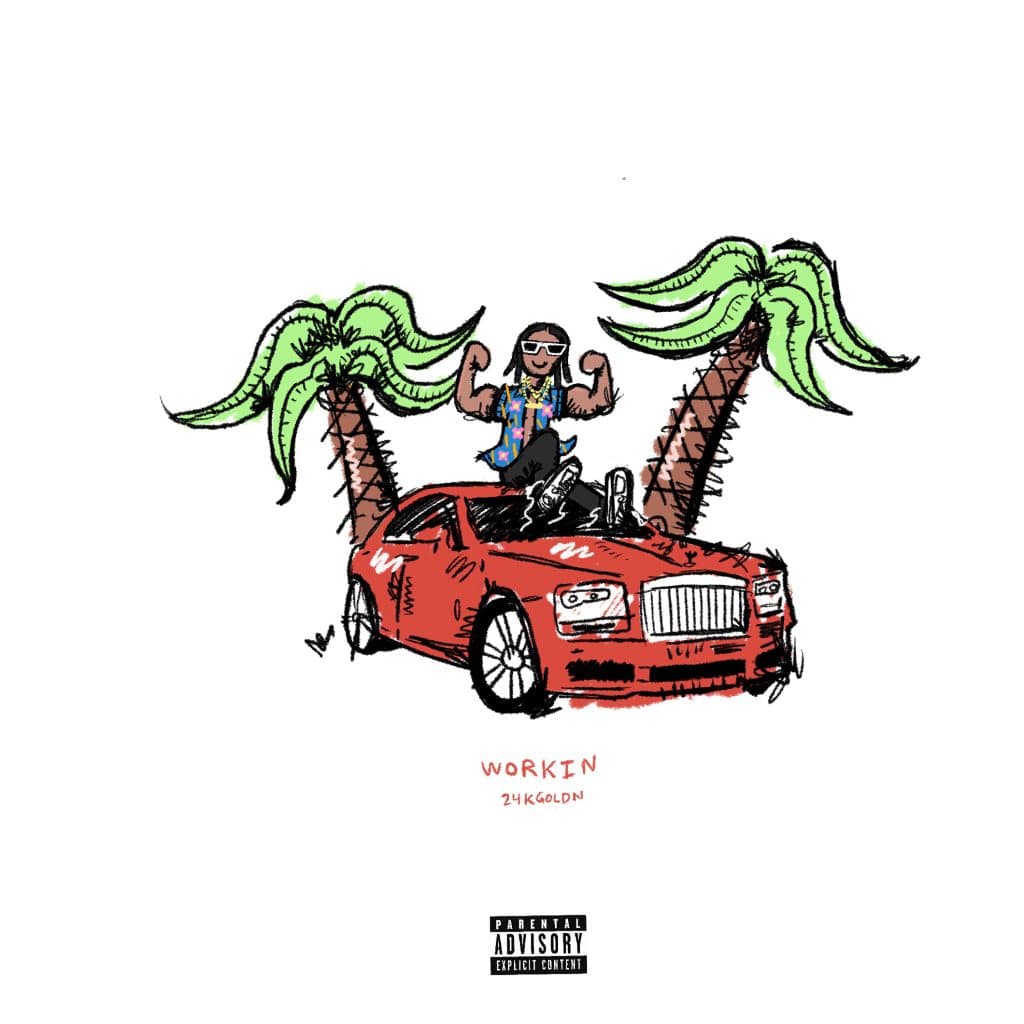 Please contact Michelle or Erin for more info.
The Background:
Every decade, music fans are gifted a prodigy with a talent and vision transcendent of their age, from Pharrell Williams to Tyler the Creator. The next generation arrives courtesy of RECORDS LLC., San Francisco native, 24kGoldn is an 18-year-old rapper, singer and arranger who already possesses the adventurous delivery of a Young Thug and song craftsmanship of Future. Add on the fact that he is also a freshman at the University of Southern California and his special begins to crystallize.
---
Links:
instagram | twitter | facebook | youtube
"Workin": https://24KGoldn.lnk.to/Workin
"Games On Your Phone": https://24KGoldn.lnk.to/GamesOnYourPhonePR/youtube
"A Lot to Lose": https://smarturl.it/24kgoldnalottolose?IQid=PR
"Time For That": https://smarturl.it/24kgoldntimeforthat?IQid=PR
"Valentino": http://smarturl.it/24KgoldnValentino?IQid=PR