3.13.2020
Song: 24hrs – "Selfies" (Prod. by DJ Marc B)
The Futuristic Atlanta Singer Tip-Toes Through Tuneful Pianos In His First New Single of 2020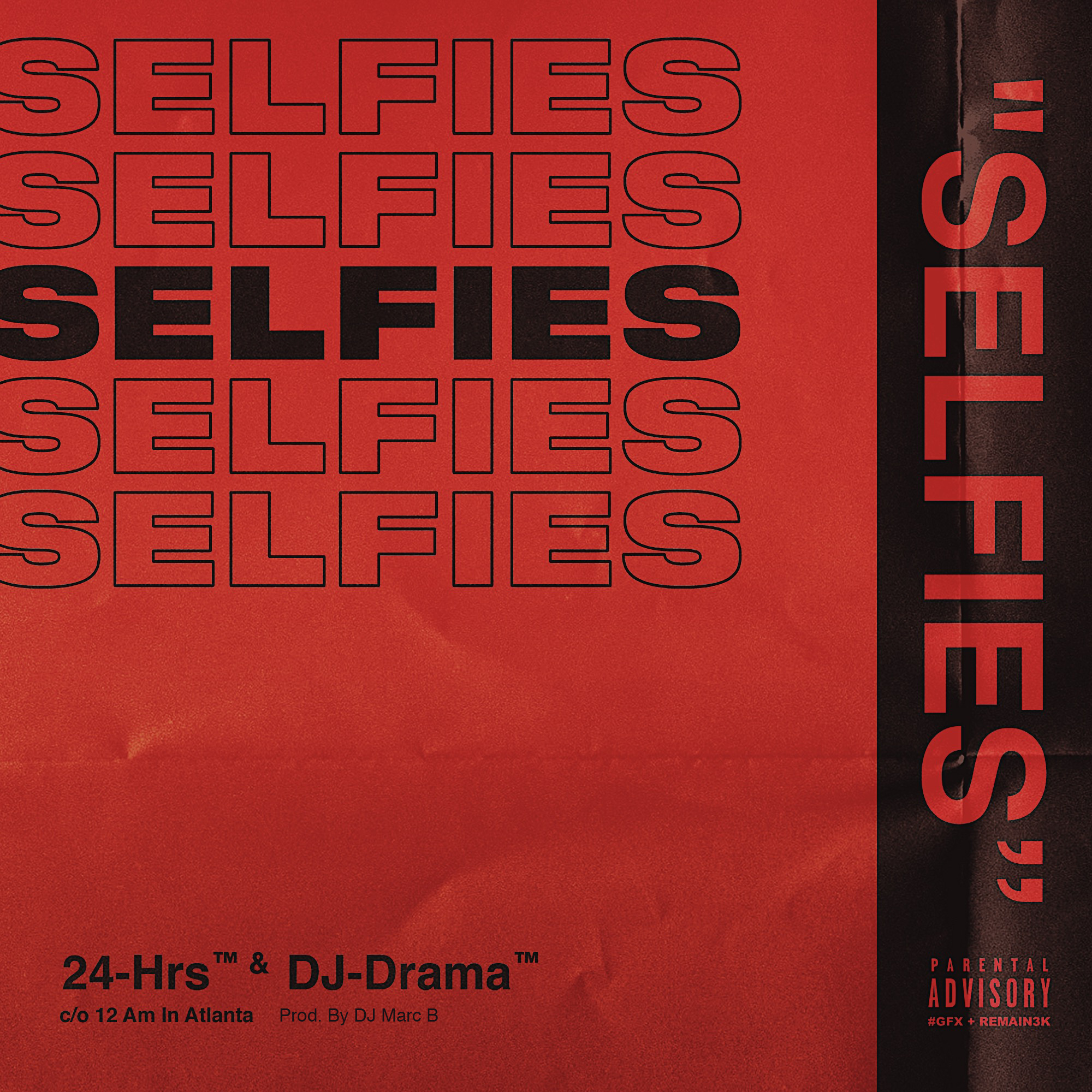 Critical Praise:
"Without any context, 24hrs' music is like listening to an alien who recently landed on Earth, heard some songs by Young Thug, Jeremih, and Rae Sremmurd, and started making his own. It draws from the current sounds in hip-hop and R&B, but there's something slightly off about it, and this is what makes it so interesting."-  Pigeons & Planes
The Video:
Known for his high-pitched hooks and lavish lifestyle, 24hrs is one of ATL's melodic rap standard-bearers. Stacking flexes with a stuttering flow, 24hrs shares "Selfies," his new single. Showing off his skillfully outlandish boasts atop cascading keys, 24hrs gives us a glimpse of his 'Gram-worthy day-to-day: "I got all these baddies, they won't fit in the coupe/You did your own makeup, I can tell/Girl, I'm proud of you." Produced by DJ Marc B, "Selfies" is the Private Club Records / Rostrum Records signee's first new song of 2020, and the opening salvo from 12 AM in Atlanta 2, 24hrs' upcoming mixtape, hosted by DJ Drama.
Says 24hrs, "Selfies is a fun & a fan engaging song. I hope to see my fans enjoy it on social media and get them ready for 12AM ATL PT2"
The long-awaited sequel to 24hrs' popular 2017 mixtape 12 AM In Atlanta, also hosted by DJ Drama as part of his famed Gangsta Grillz series,12 AM In Atlanta 2 finds the artist updating the previous mixtape's flex-heavy style to reflect the changes in his lifestyle–from striver to boss, from upstart to established figure on the Atlanta music scene. "Selfies" follows the video for "911," with Wiz Khalifa, which earned a behind-the-scenes look from Forbes. Last year, 24hrs and his Private Club Records entered a partnership with Rostrum Records and released World On Fire, an 11-track album with appearances from DMX, 24hrs' brother MadeInTYO, and more.
Stay tuned for 12 AM In Atlanta 2, arriving on April 10th via Private Club Records/Rostrum Records.
Buy/Stream "Selfies": http://smarturl.it/Selfies24hrs
Please contact Michelle or Erin for more info
The Background:
Formerly a rapper performing as Royce Rizzy, Robert Davis found a new sound when he accidentally sped up one of his more melodic tracks, revealing a high-pitched and hooky new voice. Adopting the new vocal approaching and shrouding his identity in mystery, 24hrs started to pick up momentum in 2016, earning praise from the likes of Pigeons & Planes and The FADER, and building a huge fanbase on SoundCloud. Since then, 24hrs developed a reputation for bright sonics, flashy lyrics, and endless hooks, winning a massive fan in Ty Dolla $ign and collaborating with the likes of Wiz Khalifa, Rick Ross, Young Thug, Wale, and Machine Gun Kelly, and growing his musical rapport with his brother MadeInTYO. In 2019, the The artist is currently preparing to release 12 AM In Atlanta 2, a sequel to a 2017 DJ Drama-hosted mixtape. Stay tuned for the new project in Spring 2020.
---
Links:
official site | soundcloud | twitter | facebook
"Selfies": http://smarturl.it/Selfies24hrs
"911" ft. Wiz Khalifa: https://www.youtube.com/watch?v=ZICBH5bNUxs
World On Fire: http://smarturl.it/24hrsWorldOnFire