11.13.2019
03 Greedo & Kenny Beats Share "Maria," the First Single from Netflix & Deal, and Share Making-Of Documentary About the Project
With Appearances From Vince Staples, Freddie Gibbs, Maxo Kream, and More, Netflix & Deal Arrives on November 22nd via Alamo Records
Critical Praise:
"The latest hope of Los Angeles hip-hop" – Rolling Stone
"The Watts rapper is an essential piece of West Coast rap" – Pitchfork
"Los Angeles street-rap weirdo 03 Greedo is one of the most exciting and inventive voices around right now, and he already released one of the best rap albums of the year" – Stereogum
"Literally no one else on Leonardo DiCaprio's green Earth talks flavorful cash sh*t as wonderfully as 03 Greedo." – Complex
The Song + Documentary:
Conjuring wavy punchlines and entrancing melodies from the ether, 03 Greedo is one of rap music's most singular talents. Indulging his love of all things cinema with one of the rap game's most popular producers, Greedo shares "Maria," his new Kenny Beats-produced single. An off-kilter banger built around chopped-up organ and crackling snares, "Maria" finds Greedo describing his relationship with a lovely Latina lady, referencing Maria Full of Grace, a 2004 film about the international drug trade, and the star-crossed relationship in the classic musical West Side Story. Eschewing the woozy melodies that define many of Greedo's best-known tracks, "Maria" showcases Greedo's seasick flow and his creative rhyme schemes: "I sold drugs when I ain't have an ID yet/1-0-3 right off the 105 freeway/Heavy sold dope and spoke Swahili to the Kiwis/Damus, Pirus, a few Hispanic peoples."
Premiered by Zane Lowe on Beats 1 Radio, "Maria" is the first release from Netflix & Deal, Greedo's upcoming full-length collaboration with Kenny Beats. The upcoming album mixes Greedo's unparalleled melodic ability with his un-abiding love for all-things cinema, packing in references to blockbusters like Avatar, rap favorites like Blow, esoteric choices like the 1992 Schwarzenegger/DeVito vehicle Twins, and many more. Produced in full by Kenny, who continues his renaissance by spinning unconventional sounds into banging instrumentals, Netflix & Deal shows off Greedo's chemistry with a long list of rap's hottest names. Featuring appearances from Vince Staples, Maxo Kream, Freddie Gibbs, Buddy, OhGeesy, and Key!, Netflix & Deal releases November 22nd via Alamo Records/Interscope.
Along with "Maria," Greedo and Kenny share a new documentary that details the making of the project. Built around multiple phone conversations between the two artists, the new doc gives a detailed account of Greedo and Kenny's creative partnership and friendship, covering events from their first studio session in February 2018 until the album's completion in August 2019. Packed with intriguing details about the making of Netflix & Deal, featuring studio footage and audio clips of nearly every song on the tape, the doc shows Greedo's uniquely instinctive studio style, drawing direct inspiration from his favorite movies for his melodies and lyrics. Featuring talking head appearances from Vince Staples, OhGeesy, Buddy, and others, and unveiling for the first time Greedo's high-level character analysis of his favorite film Blow, "The Making of Netflix & Deal" is available to stream on YouTube.
Listen to "Maria": https://smarturl.it/greedokennymaria
Watch the "The Making of Netflix & Deal" documentary: https://youtu.be/j9aQcjMwlAA
Netflix & Deal tracklist:
Traffic
Paid In Full
Disco Shit feat. Freddie Gibbs
Maria
Blue People feat. Vince Staples
Beg Your Pardon feat. Maxo Kream
Honey I Shrunk The Kids
Brad Pitt
Aye Twin feat Key!
Life
Payback feat. Ohgeesy
Soulfood feat. Buddy
Dead Presidents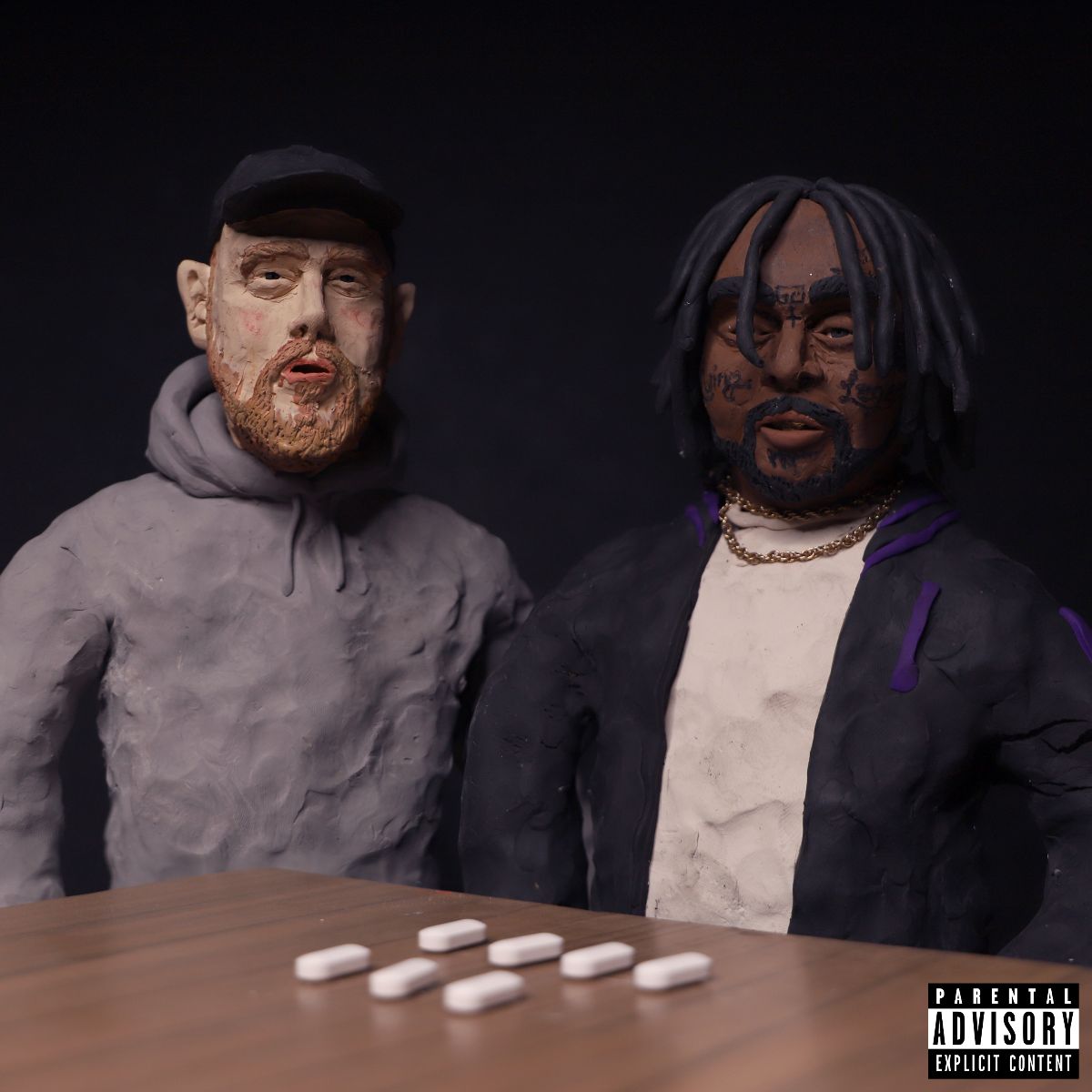 Please contact Michelle or Erin for more info.
---
Links:
twitter | facebook | soundcloud | youtube | instagram
"Maria" (Prod. by Kenny Beats): https://smarturl.it/greedokennymaria
Watch "The Making of Netflix & Deal" documentary: https://youtu.be/j9aQcjMwlAA
"She's Foreign": https://soundcloud.com/03greedo/shesforeign/
"Bring The Block Outside": https://soundcloud.com/03greedo/bringtheblockoutside
"Look B*tch" ft. Mike Wayne (prod. by Cardo Got Wings): https://soundcloud.com/03greedo/look-bitch-feat-mike-wayne
"Can't F*ccin Believe It": https://soundcloud.com/03greedo/03-greedo-cant-fuccin-believe-it/
Still Summer In The Projects: http://smarturl.it/SSITP
Project Genius: The Story of 03 Greedo: https://youtu.be/rBRUXenAVKc?t=0
03 Greedo x Mustard – "Trap House" ft. Shoreline Mafia: https://youtu.be/JlE3BpBMIz4 // http://smarturl.it/TH03Greedo
03 Greedo x Mustard – "Wasted" ft. YG: https://soundcloud.com/03greedo/wasted // http://smarturl.it/Wasted03Greedo