5.1.2020
Rob Vicious Shares Breakthrough, a New 13-Track Mixtape, Out Now via Atlantic Records,
The Shoreline Mafia Emcee Shares the Video For the DJ Paul-Produced "L3V3L"
The 21-Year-Old L.A. Mainstay Shares a Neon-Lit Video for the Tape's Intense Opening Track

Critical Praise:
"After dropping a terrific debut album last November — a stylish bundle of songs that somehow felt nonchalant and meticulous at once — Shoreline Mafia has since become one of the most fascinating acts in a resurgent L.A. rap scene. And on Saturday night, the [collective's] chemistry was something you could practically reach out and touch. These guys love rapping, and even more than that, they love rapping with each other." – Washington Post
"Videos filmed in graffitied, just-made condos and fluorescent strip malls near East Hollywood helped make Shoreline Mafia the [collective] of choice for truant teenagers. "Musty"  and "Bottle Service" are definitive Shoreline: rollicking, slithering, and, in their creation, laughably janky and blatantly illegal."  – Noisey
"Shoreline Mafia is leading L.A.'s unruly rap renaissance." – The FADER
"The only prerequisites to enjoying their music are a functional set of ears" – Passion of the Weiss
The Mixtape + Video: 
An invaluable piece of rap collective Shoreline Mafia, rapper Rob Vicious is a connoisseur of West coast trap jams. Today, Rob shares Breakthrough, his deeply personal and immersive debut mixtape. The product of a year's worth of tireless recording, Rob culled the project's 13 tracks from a pool of over 100 demos, selecting the hardest-hitting and most personal of the bunch. The resulting body of work reveals a new side of Rob Vicious, balancing outlandish flexes on tracks like the club-ready "GET A BAG" with deep introspection–he marvels at how far he's come on "MENTAL WARFARE," self-medicates to escape his darkest thoughts on "FORREAL," and searches for a way forward on closing trio "WAT U THINKIN," "ANGELS V DEMONS," and "OVERDOSE." 
"I was talking to my mom and explaining what I was going through," says Rob Vicious. "She kept saying, 'It's alright. It's a breakthrough'. I replayed that through my head for like three weeks. It explains everything perfectly. When you listen to this, it sounds like breaking through some shit, fighting demons, and combating pain from every angle—personal things, family, and friends. I honestly didn't know what the fuck to do. I had to fight it, stick to the music, and talk about it. In a sense, it brought me some type of comfort."
Shouldering 13 tracks, with features from Shoreline Mafia cohort Fenix Flexin and L.A. rapper Nfant, Rob expands his arsenal of vocal tricks on the new mixtape, molding his craggy vocals into pained melodies and catchy cadences. The follow-up to last year's Traplantic, which boasted the Platinum-selling single "Bands," Breakthrough is available to stream everywhere via Atlantic Records.
Along with the new mixtape, Rob Vicious shares the video for "L3V3L," the tape's opening track, produced by DJ Paul of Three 6 Mafia. Slicing through a doom-y, bass-boosted instrumental with triplet flows and piercing auto-tune, Rob Vicious asserts his rap supremacy, daring his rivals to get on his unreachable level. In the video, premiered by HipHopDX, Rob shakes his dreads in a neon-lit room, stacking his blue hundreds and threatening to go ape on anyone who dares challenge him.
Last week, Shoreline Mafia teamed up with Q Da Fool for the Too $hort-referencing single "Gangstas & Sippas," which earned over 1 million Spotify streams in less than 10 days of release. Stay tuned for Shoreline Mafia's debut mixtape, coming later this year via Atlantic Records.
Buy/Stream Breakthrough: https://RobVicious.lnk.to/Breakthrough
Watch "L3V3L": https://youtu.be/TZO4PpWH4e0
Buy/Stream "Gangstas & Sippas" ft. Q Da Fool: https://Shoreline.lnk.to/GangstasSippas
Check out the HipHopDX premiere: https://hiphopdx.com/news/id.55706/title.shoreline-mafias-rob-vicious-rides-dj-pauls-production-in-l3v3l-video
Breakthrough tracklist:
L3VEL
INVASION
GET A BAG
WHAT IT DO
TERMINAL V
MENTAL WARFARE
ON ONE
PERIOD
RACKAE PT. 2
FORREAL
WAT U THINKIN
ANGELS V DEMONS
OVERDOSE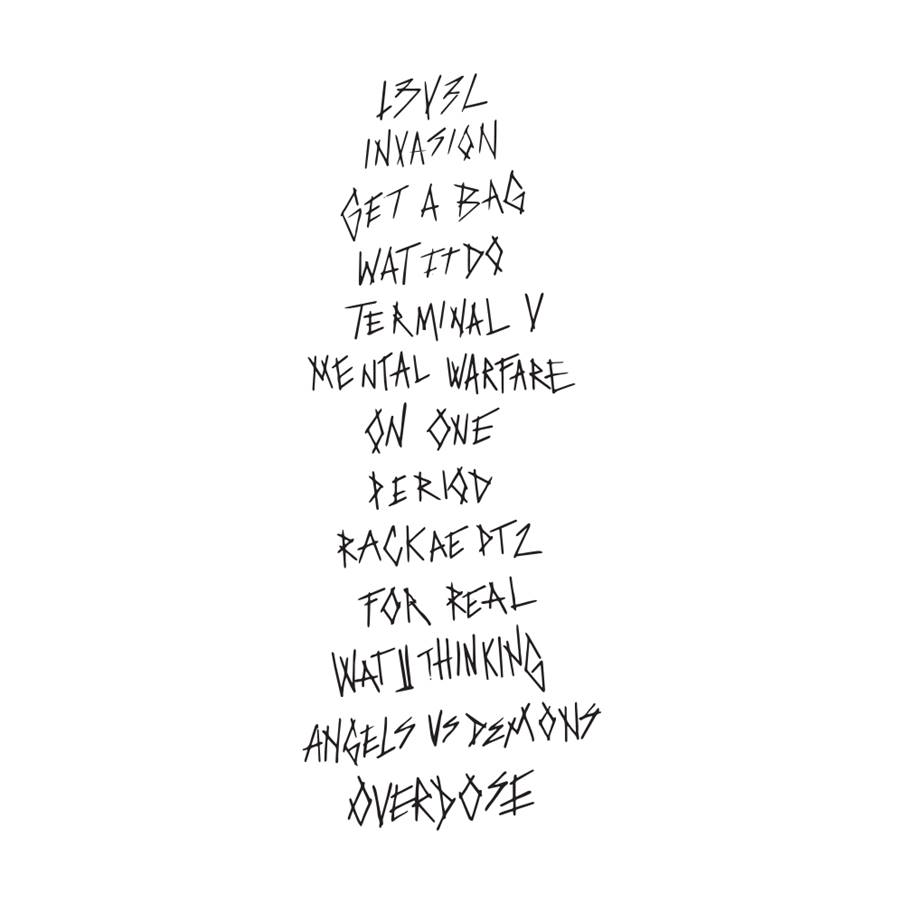 Please contact Michelle or Scott for more info.
The Background:
As life goes on, we learn countless lessons. Some impact us more than others. Critically acclaimed multi-platinum rapper and Shoreline Mafia member Rob Vicious points to one lesson as particularly formative. "I learned you've got to do shit for yourself," the Los Angeles MC exclaims. "I was tired of fucking holding things back. I decided to let that shit go. When I finally did, I took a more mature approach to my life and my music." The 21-year-old rapper earned a platinum plaque for "Bands" off 2019's Traplantic, and he shared Breakthrough, his debut album for Atlantic Records, in May 2020.
---
Links:
Shoreline Mafia: official site | instagram | twitter | facebook | spotify | youtube | soundcloud
Rob Vicious: instagram | spotify
Rob Vicious – Breakthrough: https://robvicious.lnk.to/Breakthrough
Rob Vicious – "L3V3L": https://youtu.be/TZO4PpWH4e0
Shoreline Mafia – "Gangstas & Sippas" ft. Q Da Fool: https://Shoreline.lnk.to/GangstasSippas
Shoreline Mafia – Party Pack Vol. 2 EP: https://Shoreline.lnk.to/PartyPackVol2PR
Shoreline Mafia Presents Rob Vicious: Traplantic: