09.26.2019
Video: Mulatto – "See Sum"
The Atlanta Native Prepares for a 9/28 NYC Concert with a Suggestive and Speaker-Knocking Video Single
Critical Praise for Mulatto:
"Her music is sharp and lyrically strong, touching on everything from sexual freedom to getting money and never settling. The offerings on Big Latto display real potential. She's a young rapper who is sure of herself and unafraid of what lies ahead." – XXL
The Video:
With a pronounced Southern drawl and a confrontationally blunt sexuality, Mulatto is the next rapper to blow out of Atlanta. Heading to a gentleman's club with a very specific set of instructions, Mulatto shares "See Sum," her new video single. Running roughshod above creeping piano and horror movie tines, Mulatto cuts straight to the point, skipping small talk and telling her man exactly what she wants. In the video, directed with neon-lit flair by Terrius Mykel, Mulatto shows her dominant side, getting close with male and female dancers, and shaking what her maker gave her.
Starting her career with a victory on Jermaine Dupri's rap competition series The Rap Game in 2016, Mulatto has found success as an independent artist, with over 500k monthly listeners on Spotify and 415k subscribers on YouTube. "See Sum" is Mulatto's first new release since Big Latto, her June 2019 EP, which boasted her breakout hit "B*tch From Da Souf." Earning more than 20 million streams across platforms, "B*tch From The Souf" earned social media shout-outs from the likes of Rihanna, Demi Lovato, Timbaland, Russ, Soulja Boy, and Bretman Rock, and helped Mulatto grow her Instagram following to 2.5 million. On this Saturday, September 28th, the 20-year-old rapper hits New York City for a headlining show at S.O.B.'s. Stay tuned for a new project from Latto coming later this year.
Watch "See Sum": https://youtu.be/-58dOrgSidA
Buy tickets to see Mulatto at S.O.B.'s: https://sobs.com/events/mulatto/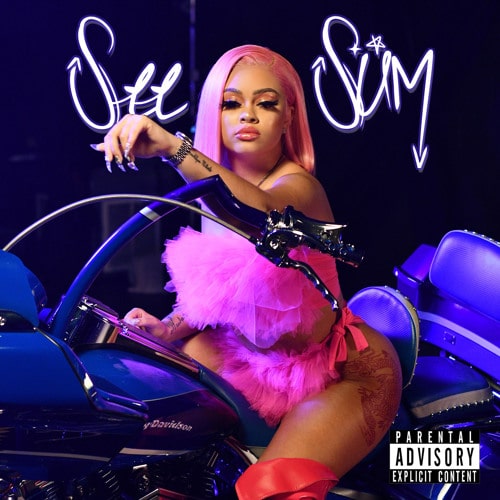 Please contact Michelle or Erin if interested in talking with Mulatto.
Mulatto Background:
Atlanta rapper, Mulatto first gained much success after winning Jermaine Dupri's "The Rap Game" in 2016. Since then, she has made her stamp in the music scene. Her breakout single "Bitch From Da Souf" from her EP Big Latto, has amassed over 20M+ total streams. After gaining recognition from heavyweights like Rihanna, Demi Lovato, Timbaland, Russ, Soulja Boy, and Bretman Rock, this record quickly went viral. She is currently recording a new project to be released at the end of 2019.
---
Links:

instagram | twitter | youtube | spotify
"See Sum": https://youtu.be/-58dOrgSidA
"B*tch From Da Souf": https://www.youtube.com/watch?v=k-yJVUsbe_c