12.13.2019
Album: Mo3 – Osama
The H$M/EMPIRE Signee Shares Stories From His Rise on a 19-Track Project
The Mixtape: 
Relaying his struggles and illicit exploits with expert melodics and storytelling, it's only a matter of time before Dallas rapper Mo3 blows up. Treating his devoted legion of fans to an epic new album, Mo3 releases Osama. Titled after a nickname he earned in the streets, Osama takes a deep dive into all aspects of Mo3's life, from lessons learned in his rough upbringing, to his relationship with his rising fame, to his everyday life in Dallas. Delivering his missives with a bluesy croon that can switch on a dime to ferocious rhymes, 3 is always honest, pouring his heart out onto the track in a manner that echoes project guest Boosie Badazz. Also featuring an appearance from Jazze Pha, Osama is available to stream everywhere via H$M/EMPIRE.
The new album arrives hot on the heels of several fiery and successful music videos. Most recently, 3 shared the soulful and autobiographical video for album opener "Why," which earned over 300k views since its release this past Wednesday. Last month, 3 shared a video for the romantic album highlight "Ride For Me" (800k views), and earlier, he dropped standout clips for  "That Ain't It" (1.4 million views) and "Too Much Pride" (2.7 million views).
Born and raised in North Dallas, Mo3 burst onto his local scene in 2016 with the Shottas Reloaded mixtape, which earned him a write-up in the Dallas Observer. Over the past three years, 3 cultivated a massive fanbase in his hometown and beyond, growing his Instagram follower count to 494k, his YouTube subscribers to 442k, and his Spotify monthly listeners to 230k. He had his greatest success yet with Shottas 3.0, his 2018 mixtape, which featured his viral hit "Everybody," which has over 6 million combined Spotify plays and over 70 million combined YouTube videos on the audio and the remix with Boosie Badazz. Capping off the decade on a high note, Mo3 plans to take his artistry and his popularity to a new level with Osama.
Buy/Stream Osama: https://empire.lnk.to/MO3OSAMA
Watch "Why": https://youtu.be/sa9Q3DWPtj4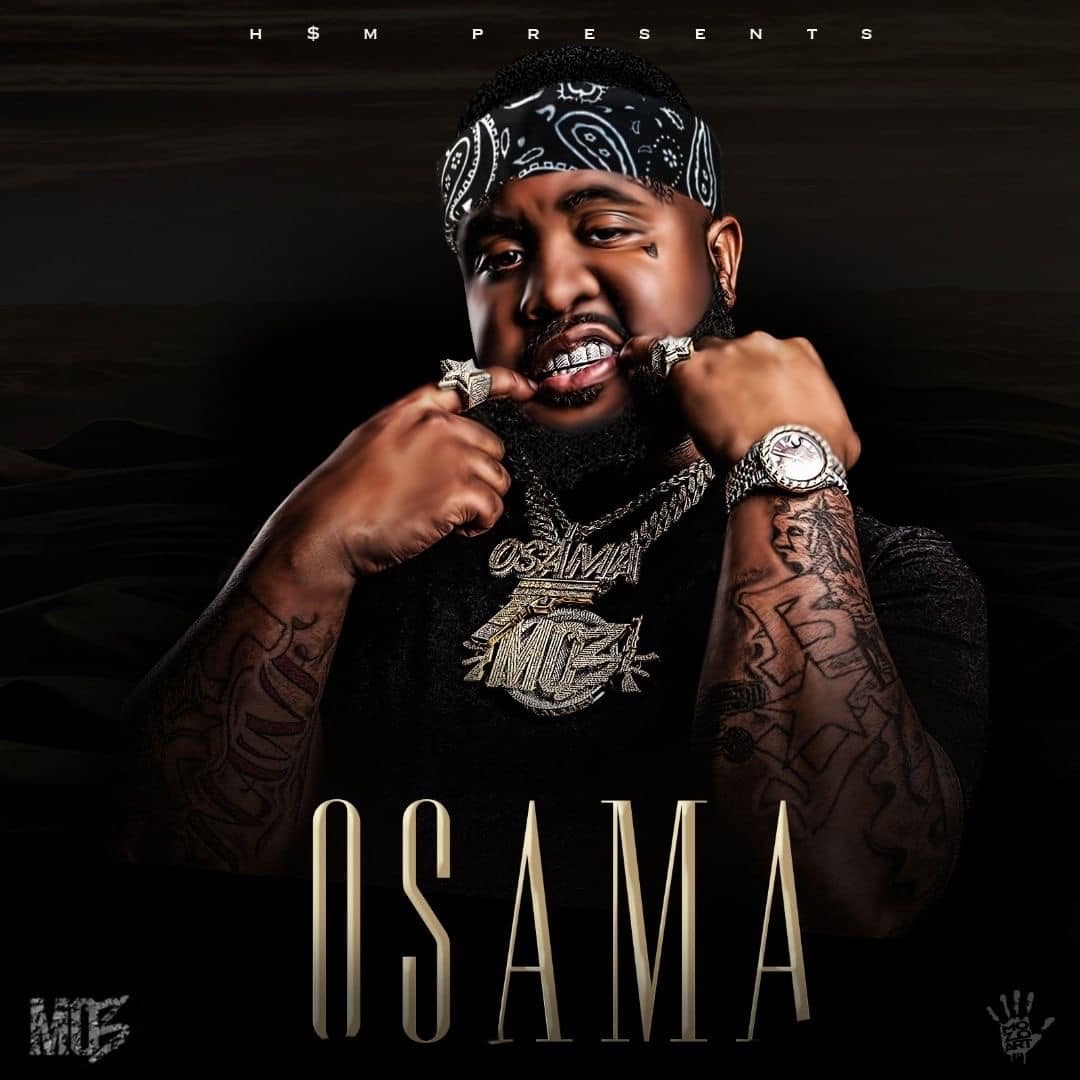 Please contact Michelle or Kierra if interested in talking with Mo3.
EMPIRE Background:
Founded in 2010 by San Francisco native Ghazi, EMPIRE has experienced immense growth through their innovative approach to independent label, distribution and publishing services. With their focus on early stage artist development, the San Francisco based company has been instrumental in launching the careers of multi-platinum, Grammy Award winning artists such as Kendrick Lamar, Cardi B, DRAM and Anderson. Paak. In 2019, the independent EMPIRE continues to make a major impact, with smash hits and new music from Snoop Dogg, Iggy Azalea, XXXTentacion, Young Dolph, The Free Nationals, and more.
---
Links:
Osama: https://empire.lnk.to/MO3OSAMA
"Why": https://youtu.be/sa9Q3DWPtj4
"Ride For Me": https://youtu.be/Ysfz3-EOdmE
"That Ain't It": https://www.youtube.com/watch?v=O2jtIyEWnUY
"Too Much Pride": https://www.youtube.com/watch?v=fwKuz3eJI8U
"Everybody" (Remix) ft. Boosie Badazz: https://www.youtube.com/watch?v=VkycpLa4VU8
Shottas 3.0: https://open.spotify.com/album/71m5IVXmSm8SXXkx5W9bH4