10.25.2019
Video: Luh Kel – "Movie" ft. PNB Rock
The Melodic CMG Star Shares the Latest Video From His Upcoming Mixed Emotions Mixtape
The Video:
With a charmingly melodic style that straddles the line between rap and R&B, 17-year-old St. Louis artist Luh Kel& is ready to hit the big time. Showing off his irrepressible charisma, Luh Kel shares "Movie," his latest music video. Aided by an appearance from PNB Rock, another genre-blending melodist, "Movie" is a romantic and spritely new single, as Luh Kel radiates pure joy at his newfound life of luxury: "New drop to a new Porsche/I used to trap out the porch."
Bookended by charming skits that rely on Luh Kel's charming persona and natural on-camera skills, the video finds a restless Kel working at a shoe store and drifting off into a dream of a better life. In the dream, Kel parties with PNB Rock, hitting up a bodega before driving his Ferrari to a model-packed mansion. Premiered by The FADER, "Movie" is the latest release from Mixed Emotions, the Cinematic Music Group signee's upcoming debut project.
Building on the momentum of his breakout single "Wrong," Mixed Emotions is a twelve-track effort with organic instrumentals that emphasize Kel's supernatural melodic instincts. Mixed Emotions hosts previously-released hits such as "BRB," "Pull Up," and "Cold Heart." With appearances from PNB Rock, Jay Gwuapo, and IV Jay, Mixed Emotions arrives on November 15th via Cinematic Music Group.
Peaking at #37 on Billboard's Hot R&B/Hip-Hop Songs chart in April, Luh Kel's hit single "Wrong" has over 112 million streams across platforms and inspired over 5 million video creations on TikTok. The single is still racking up over 100k streams per day on Apple Music alone. Last month, Luh Kel made another splash with the video for "Cold Heart," which racked up over a million views in its first four days of release. With "Cold Heart" drawing over 800k streams per week and with the upcoming release of Mixed Emotions, Luh Kel looks to solidify a devoted fanbase and reach a national audience.
Watch "Movie" ft. PNB Rock: https://www.youtube.com/watch?v=nFCsj5OYLPU
Buy/Stream "Movie" ft. PNB Rock: https://luhkel.ffm.to/movie
Pre-order Mixed Emotions: https://luhkel.ffm.to/mixedemotions
Check out The FADER's premiere: https://www.thefader.com/2019/10/25/luh-kel-pnb-rock-movie-premiere
Mixed Emotions tracklist:
1. Hero
2. Cold Heart
3. Wrong
4. Tweakin (ft. IV Jay)
5. Down
6. Movie (ft. PNB Rock)
7. Plans
8. Pull Up
9. Gone (ft. Jay Gwuapo)
10. BRB
11. Lonely
12. Two Rounds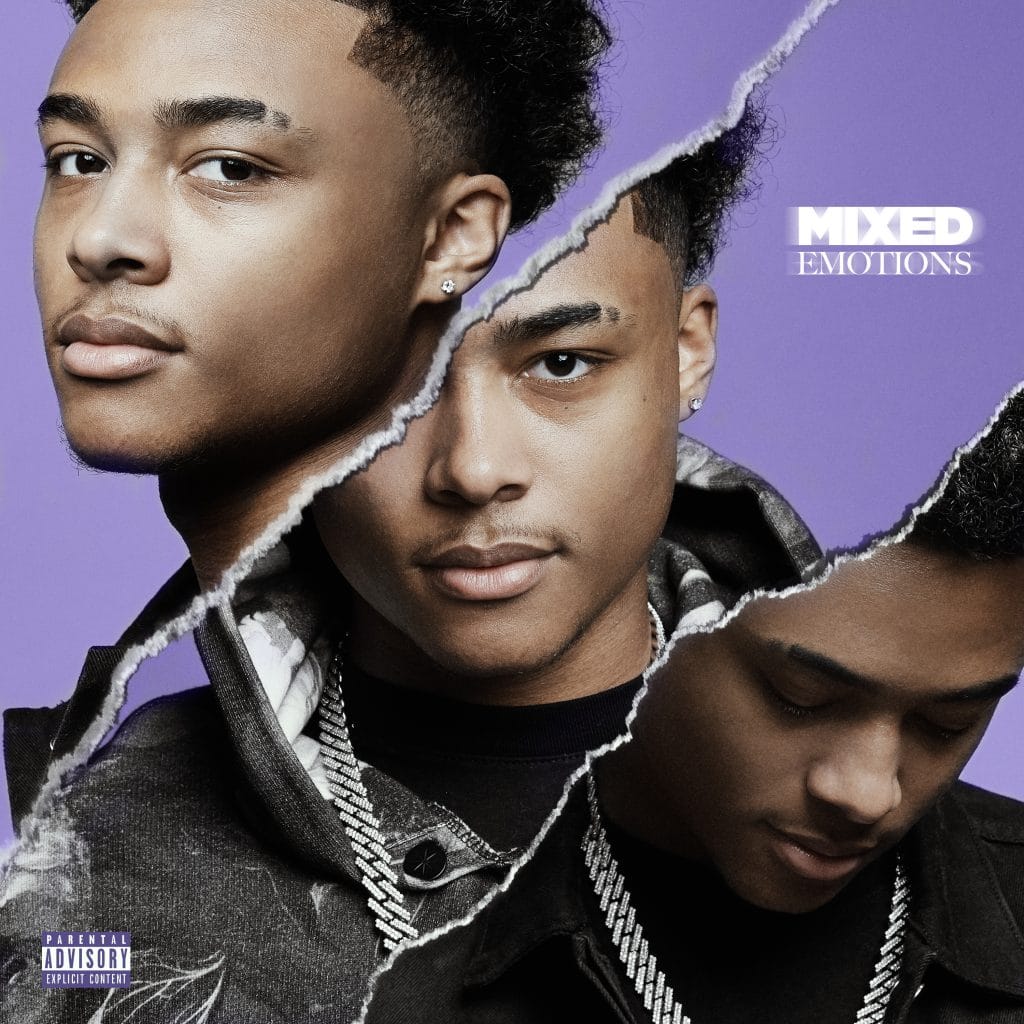 Please contact Michelle or Scott for more info.
The Background:
Cinematic Music Group's newest signee, solo artist Luh Kel out of St. Louis, has been steadily rising the charts since the release of his break out single "Wrong". The song was released on April 5th, 2019 across all platforms. "Wrong" is the first single from Luh Kel's forthcoming debut EP Mixed Emotions, due November 15th.
---
Links:
instagram | twitter | facebook | spotify | soundcloud

"Movie" ft. PNB Rock: https://luhkel.ffm.to/movie / https://www.youtube.com/watch?v=nFCsj5OYLPU
Pre-order Mixed Emotions: https://luhkel.ffm.to/mixedemotions
"Cold Heart": https://www.youtube.com/watch?v=Bn0SQUjCQiI
"Pull Up": https://www.youtube.com/watch?v=Zf5YjnLKf2I
"BRB": https://www.youtube.com/watch?v=U3hIkCsyVew