4.10.2020
Lil Gotit Announces Hood Baby 2, the Sequel to His 2018 Debut Tape, Releasing on April 24th via Alamo Records
The 20-Year-Old Atlanta Rapper Shows Off His Fresh New Jewels in the "Bricks In The Attic" Video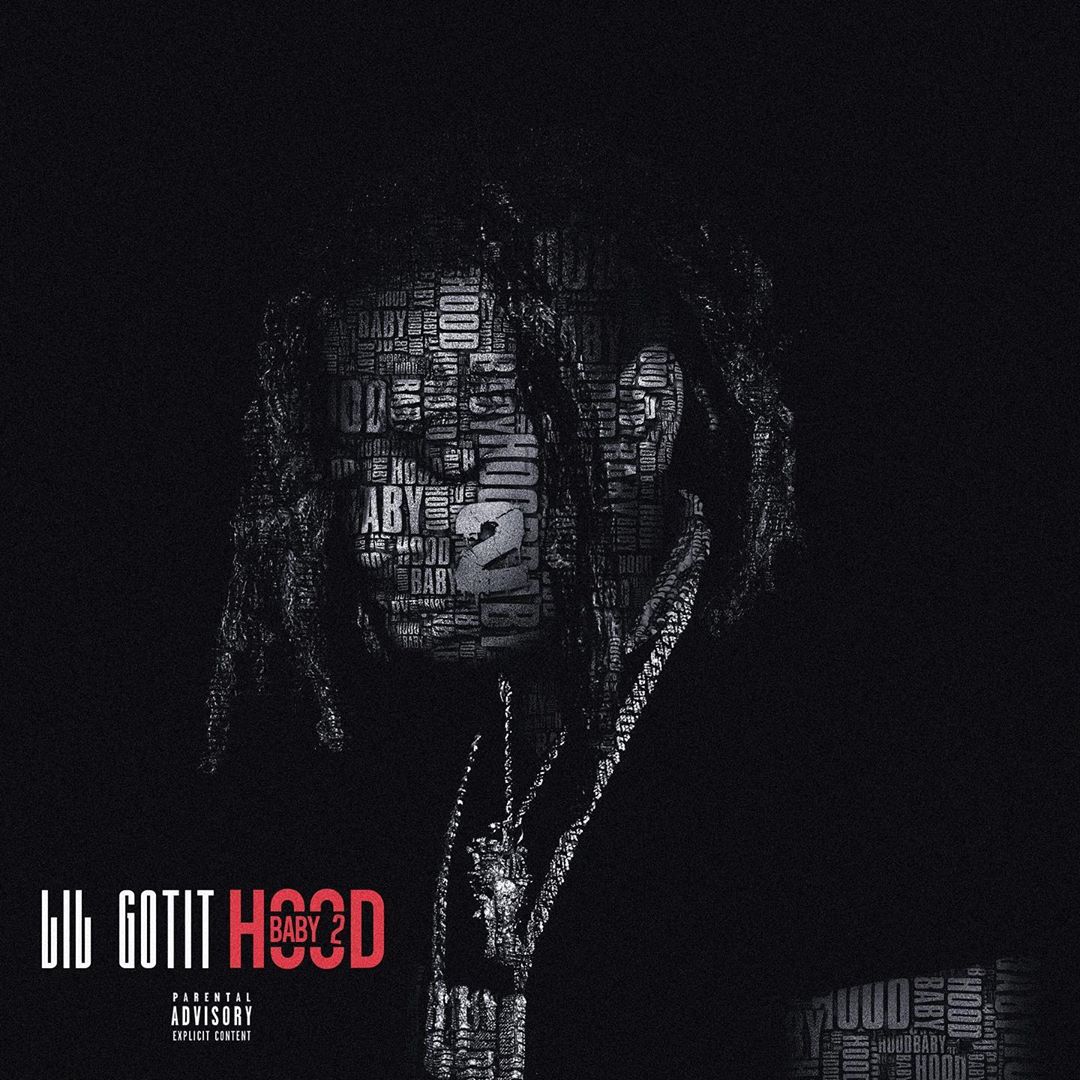 Critical Praise:
"Lil Gotit is the heir to Atlanta's rap throne" – The FADER
"Fresh off the release of his latest project, Crazy But It's True, in March, 'Lil Ralph' is another step toward Lil Gotit having the sort of 2019 come-up that Lil Baby and Gunna had last year." – Complex
"Like a fairy tale set in Atlanta's Lenox Mall" – Pitchfork
The Announcement: 
Taking over his city with his elastic flows and fast-talking flexes, Lil Gotit is only just getting started. Gearing up for his second mixtape of 2020, Gotit announces Hood Baby 2. The sequel to his 2018 debut mixtape, which announced the then-19-year-old Gotit as a player to watch in his hometown scene, the upcoming Hood Baby 2 demonstrates the rapper's artistic evolution–his flows are tighter, his ad-libs are wilder, and his money is longer. Featuring appearances from Future, Gunna, Lil Yachty, Lil Keed, Tee Grizzley, and more, Hood Baby 2 arrives on April 24th via Alamo Records.
Along with the official announcement of Hood Baby 2, Gotit shares "Bricks In The Attic," the tape's first single. Riding the contours of a wavy instrumental from PRODUCER, Gotit rocks a mutating flow, switching between high-pitched sing-song and forceful triplets as he runs through his favorite luxuries. In the video, shot with a lo-fi grain that evokes a VHS tape, Gotit shows off his sparkling new chains–elaborate pieces that celebrate the bond between Gotit and his blood brother Lil Keed. Directed by Wyatt Winfrey, the video was shot during Gotit's recent trip to NYC.
It's already been a crazy busy 2020 for Lil Gotit. In February, Gotit connected with London On Da Track for Superstar Creature, an 11-track new project. The mixtape finds Gotit stretching his vocal muscles on highlights like the motormouthed, Latin-inflected "Argentina," the wavy, falsetto-laden "Freak B*tches," the bouncy lead single "Bet Up" (2.7 million YouTube Views), recent video single "Free Melly" (632k views) more. Featuring appearances from Polo G, Young Nudy, and Slimelife Shawty, who appeared in the recent video for "Slime Hood," Superstar Creature is available everywhere via Alamo Records/Interscope.
Shortly after dropping Superstar Creature, Lil Gotit connected with another ATL sound architect–Zaytoven–for the The A-Team mixtape. A collaborative effort featuring Gotit, Zaytoven, Lil Yachty, and Lil Keed, and featuring the "Drip Jacker" video single,The A-Team solidified Gotit's spot among Atlanta's trap elite.
Stream "Bricks In The Attic": http://smarturl.it/LGBricksInTheAttic
Watch "Bricks In The Attic": https://youtu.be/klnoT-14Fhw
Please contact Michelle or Erin for more info.
---
Links:
instagram | soundcloud | spotify
"Bricks In The Attic": http://smarturl.it/LGBricksInTheAttic
"Slime Hood" ft. Slimelife Shawty: https://www.youtube.com/watch?v=-nPjEKc0xeA
Superstar Creature (Executive Produced by London On Da Track): http://smarturl.it/superstarcreature
"Free Melly" ft. Polo G (Prod. by London On Da Track): https://www.youtube.com/watch?v=mF3giSUBe84
"Bet Up" (Prod. by London On Da Track): https://www.youtube.com/watch?v=MQzW2pH_C-A
"Brotherly Love" ft. Lil Keed: https://youtu.be/_hz2wzSKdIY
"No Talking" ft. SlimeBall YaYo: https://youtu.be/6Iy8HHQIaiQ
"Da Real HoodBabies" (Remix) ft. Lil Baby: https://smarturl.it/hoodbabiesremix // https://youtu.be/PW7aXfU5X2A
The Real GOAT: https://soundcloud.com/lilgotit/the-real-goat-ep
"Drip On": https://www.youtube.com/watch?v=9pRAgp8aSKw
"Pop My Shit (Remix)": https://www.youtube.com/watch?v=Ai_7HML8LGI
"Oh Ok": https://youtu.be/NKEM_twhlko
Buy tickets for the "Talk To Em Tour": https://www.keedtalktoem.com/
"Pop My Sh*t": https://www.youtube.com/watch?v=2aBtHYgfsMw // https://smarturl.it/heoq3k
"Da Real HoodBabies": https://www.youtube.com/watch?v=qBriBkTh9nc
"Now": https://www.youtube.com/watch?v=d8H_XE7WswU
Crazy But It's True: https://open.spotify.com/album/5Am6t47OynK0Ft1qF6UjbX?si=PC193TkuQY6GcfKpKhPbYA
"Superstar" ft. Gunna: https://www.youtube.com/watch?v=k2mBBCzuqgQ
Hood Baby: https://smarturl.it/hoodbaby