Hoodrich Pablo Juan Announces DMV Project, With Appearances from Gucci Mane & Wiz Khalifa and Production from ATL's Most Wanted Beatmakers, Arriving on November 1st
The 1017 Eskimo/Alamo Rapper Shares "Minute Maid," the Project's Ronny J-Produced Lead Single
Critical Praise:
"By releasing more than 12 projects over the last four years, with contributions from Atlanta power players and producers ranging from Migos to Zaytoven, Hoodrich Pablo Juan's unique flow has permeated through DeKalb County's invisible boundaries and straight into the buzzing rap scenes in Dallas, and the D.M.V. (D.C., Maryland, and Virginia) metro area. His nonchalant, whisper-y delivery sounds like the low rumble of a fine-tuned luxury car engine." – The FADER
"Nine out of ten rap fans seem to agree: Hoodrich Pablo Juan is up next." – Complex
"HoodRich Pablo Juan should be Atlanta's next up." – Stereogum
"A smooth-talking rapper with a nonchalant charm." – Pitchfork
The Announcement:
Smoothly navigating the treacherous waters of the rap game and the trap game, Hoodrich Pablo Juan specializes in making success look effortless. Returning for his second action-packed full-length of 2019, Hoodrich Pablo Juan announces DMV, his upcoming project. Though his Spring 2019 mixtape BLO The Movie featured guest spots from some of trap's biggest names, DMV (short for "Dope Money Violence") finds Pablo shouldering the load on his own, perfecting his gem-like flexes and offering a deeper glimpse into his money motivations. With production from the likes of Tay Keith, Southside, TM-88, Zaytoven, Maaly Raw, Ronny J, rising ATL sound architect Pyrex, frequent Pablo collaborator Danny Wolf, and more, DMV is a glistening example of state-of-the-art trap, equally suited to the club, the whip, and your headphones. Featuring appearances from Gucci Mane and Wiz Khalifa, DMV arrives on November 1st via 1017 Eskimo/Alamo.
To accompany the announcement of the mixtape, Pablo shares his new single "Minute Maid." Produced by SoundCloud rap maestro Ronny J, "Minute Maid" is a no-nonsense anthem for the flexers, as Pablo steadily steamrolls over eerie synthesizers and brass fanfares, stacking outlandish boasts that can't help sounding sensible when uttered in his smooth baritone: "Get up my muscle for spending like Popeye/Rollie Arabian–Inshallah!/Bankroll in colors, they lookin' like tie-dye/F*ck yo baby momma, she callin' me Da-da."
With his mixture of outrageous confidence and soft-spoken delivery, Hoodrich Pablo Juan is one of the most unique figures on the trap scene. Profiled earlier this year by The FADER, who said his "nonchalant, whisper-y delivery sounds like the low rumble of a fine-tuned luxury car engine," Pablo most recently dropped BLO The Movie in May. Boasting hits like "Shoebox" ft. Nav and Gucci Mane and "Just Vibe" ft. Gunna, BLO The Movie racked up over 11.5 million streams on Spotify alone. With DMV, Pablo looks to assert his position as one of his city's favorites, and take the next step on his transition from "up next" to "up now."
Pre-order DMV: https://music.apple.com/us/album/dmv/1484146893
Listen to "Minute Maid": Spotify | Apple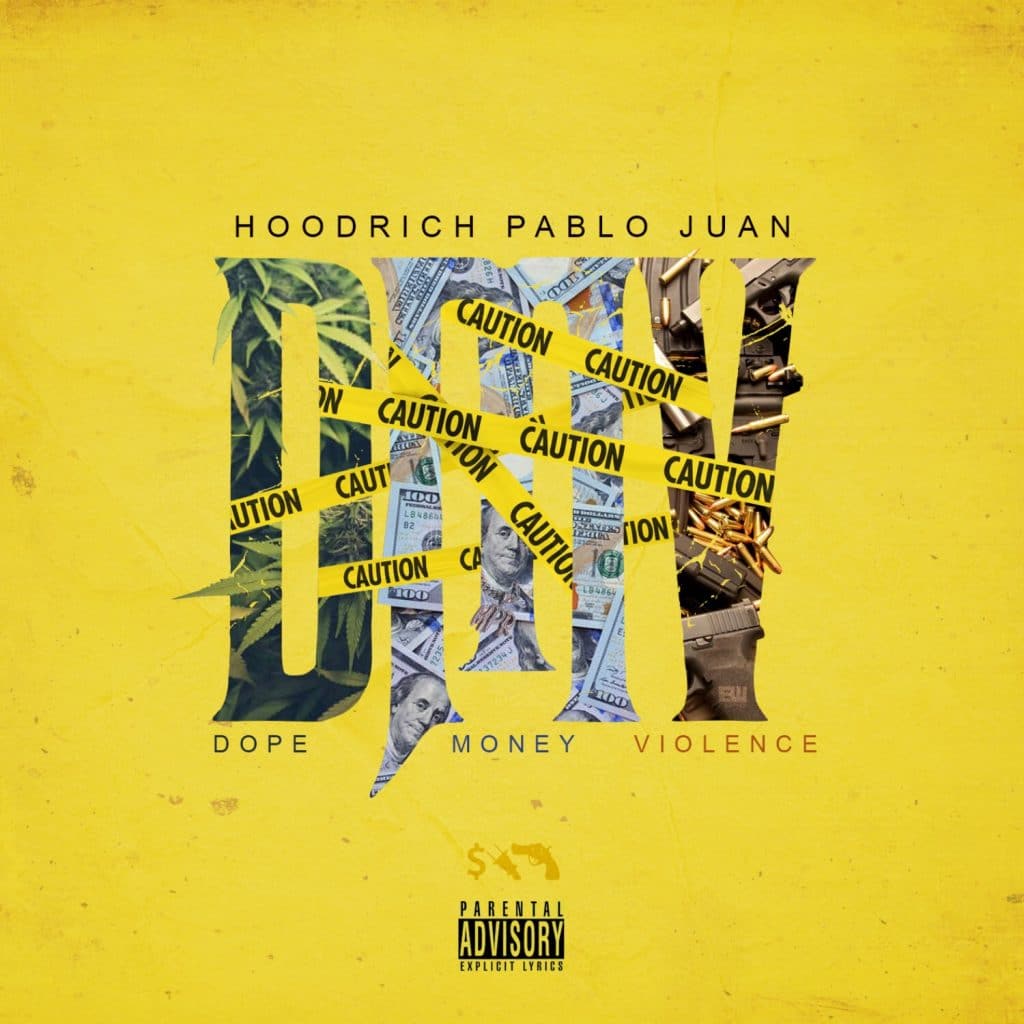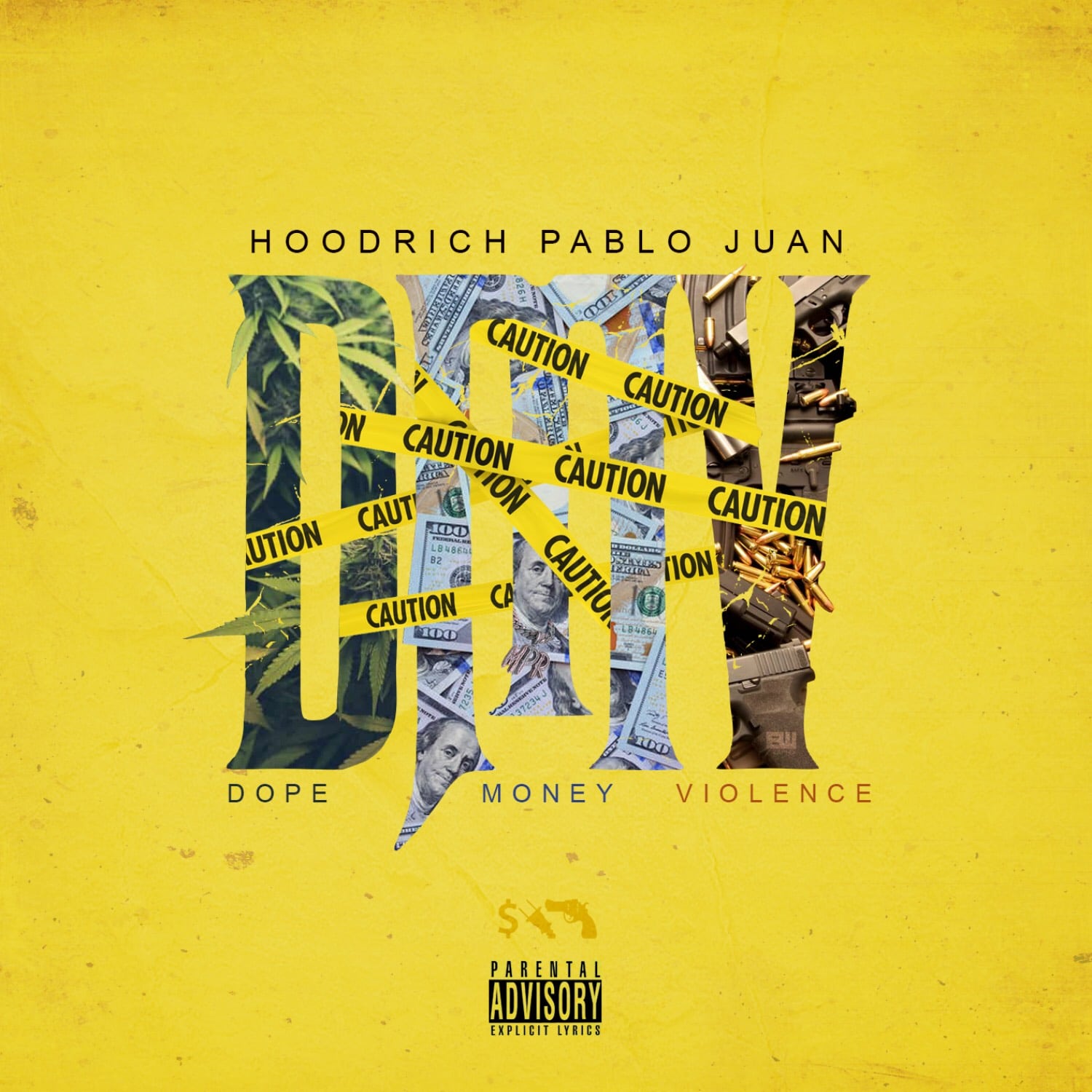 Please contact Michelle or Kierra for more info.
---
Links:
soundcloud | twitter | facebook | instagram | spotify
Bio, pics, and more available here: www.audibletreats.com/hoodrich-pablo-juan
Pre-order DMV: https://music.apple.com/us/album/dmv/1484146893
"Minute Maid": Spotify | Apple
"Right Now": https://youtu.be/yFmxFpZhE0Y
"Grind For Mine": https://youtu.be/e1E6VeYvx2E
BLO The Movie: https://Empire.lnk.to/BLOTheMovie
"Can't Fall In Luv" ft. Smooky Margielaa: https://youtu.be/cSrctxVyI54|| https://soundcloud.com/hoodrichpablojuan/hoodrich-pablo-ft-smooky-margielaa-cant-fall-n-luv/
"Slang Dope": https://itunes.apple.com/us/album/slang-dope-single/1455693101 || https://open.spotify.com/track/0xb7hM4MQTE0N2pweWWp6C?si=QbNZxoKkRemQuXdbPBtOSw || https://www.youtube.com/watch?v=1aAd0X9E_Xk
"Shoebox" ft. Gucci Mane & NAV: https://soundcloud.com/hoodrichpablojuan/hoodrich-pablo-juan-shoebox-ft-gucci-mane-nav
"Screaming Slatt" ft. Young Thug: https://soundcloud.com/hoodrichpablojuan/hoodrich-pablo-juan-ft-young-thug-screaming-slatt
"Fireworks": https://www.youtube.com/watch?v=D7cJ7khpo-I
"Dolce Gabbana" w/ Mal & Quill: https://www.youtube.com/watch?v=ieB7srr9zT4