MP3: Darryl Moore - "Long Gone"

06.15.2010
Soul Singers Darryl Moore And Erykah Badu Use Same Georgia Anne Muldrow Instrumental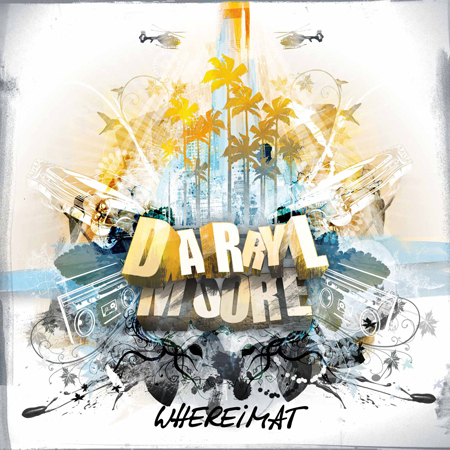 Critical Praise for Darryl Moore:

"It is the versatility of Moore's performances over different styles that result in the highlights of his album Where I'm At." -OkayPlayer.com



The Song:



Soul-singer Darryl Moore bleeds raw soul and heartbreak over a jazzy instrumental produced by Georgia Anne Muldrow. "Long Gone," featured on Darryl's recently released Where I'm At, is an apology to a woman wronged that leaves him. Darryl narrates both sides of the story in a vocal monologue. He responds to his own "I'm so sorry baby," with rhetorical questions like, "What if I came in at 6 o'clock in the morning like you did? What if I did the things that you did?" When asked if he was trying to relay a message in the song, Darryl responded, "We say that we're sorry, but after forgiven we go right back to point A again which caused the mess up in the first place. Not realizing that the second time around is a lot more severe – we're taking the term 'I'm sorry' for granted."

Darryl Moore's "Long Gone" was originally on Georgia Anne Muldrow's Ms. One. When asked who else helped him in the creation of the song, he replied "Georgia Muldrows production work that inspired me to write this." Continuing, "I actually thought about Erykah Badu and Jill Scott when I recorded this track being that they are both so theatrical." Ironically, the feeling was mutual, as Erykah Badu bought the instrumental of the track from Georgia Anne Muldrow, which would eventually be made in to the ten-minute-long "Out My Mind, Just In Time," released on Badu's New Amerykah, PT 2: Return of the Ankh.

Similar to Moore's song, Badu sings soulful tunes about making mistakes. The instrumental's rhythmic base riff allows both artists a lot of room for vocal improvisation. In fact, Darryl Moore says, "I actually freestyled the whole song, absolutely nothing was written down."

"Long Gone" is on Daryl Moore's recently released Where I'm At. It is also featured on Georgia Anne Muldrow's album, Ms. One.

Listen to "Long Gone" here: http://media.audibletreats.com/Darryl_Moore-Long_Gone.mp3

Check out Erykah Badu's song: "Out My Mind, Just In Time" on youtube: http://www.youtube.com/watch?v=q4PRpAt2iOc&feature=fvst

Please post buy links: http://itunes.apple.com/us/album/where-im-at/id360323500

Please post buy links to Georgia Anne Muldrow - Presents... Ms. One, which features Darryl Moore's "Long Gone": http://itunes.apple.com/us/album/ms-one-georgia-anne-muldrow/id301122826



The Background:



Darryl Moore's years of hard work has not escaped the attention of the industry. His acclaimed contribution to Gorilla Zoe's hit "Life of a Hustla" ensured Mr. Moore's name would be whispered among those in the know. These nods of approval would reach as high an academia as Darryl has the distinction of contributing his vocals to "Soul Sista" a collaboration with Cornell West on his "Never Forget a Journey of Street Revelations" album. The record featured the likes of Andre 3000, Jill Scott and Gerald Levert, an impressive feat that seems to predict more greatness ahead from this talented artist.


Streams:

"Long Gone":
http://media.audibletreats.com/Darryl_Moore-Long_Gone.mp3

"She's My Everything ":
http://media.audibletreats.com/Darryl_Moore-Shes_My_Everything.mp3

"Jamie ":
http://media.audibletreats.com/Darryl_Moore-Jamie.mp3

"Dream Girl ":
http://media.audibletreats.com/Darryl_Moore-Dream_Girl.mp3

Bio, pictures, and streams available here:
http://www.audibletreats.com/download/darryl_moore

MySpace:
http://www.myspace.com/darrylmooremusic1

Label:
http://www.youtube.com/user/someothashipCONNECT
http://Twitter.com/SomeOthaShip


Audible Treats, Ltd.
98 4th Street, Suite 317 | Brooklyn, New York 11231 | 718-768-7275
www.audibletreats.com
© Copyright 2010
All Rights Reserved